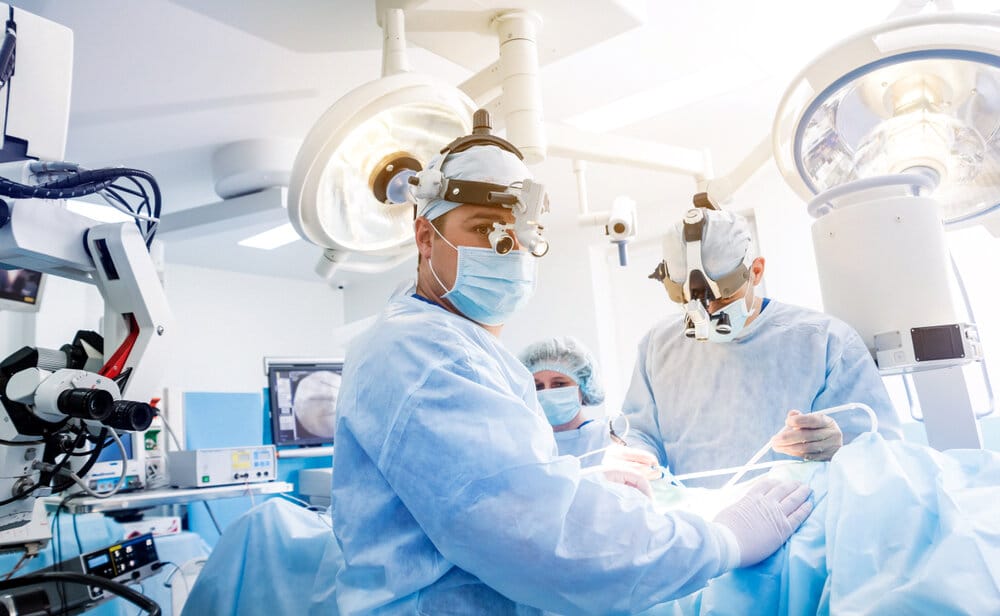 A search for a spine surgeon in a large metropolitan region on the internet can provide a long and scary list. How do you know which spine surgeon is suitable for you when there are so many to pick from? What criteria do you use to assess their abilities and reputation? There are things you need to consider when looking for a spine surgeon.
10 Things to Look For In a Spine Surgeon
Choosing a spine surgeon can be a difficult and confusing process, especially if you are not familiar with the medical field. A spine surgeon specializes in diagnosing and treating conditions affecting the spinal column, and it is important to choose a qualified and experienced surgeon to ensure the best outcome for your health. If you are looking for a spine surgeon in OKC or in any other area, here are ten things you should consider.
1. Board Certification:
One of the most important things to consider when looking for a spine surgeon is their board certification. Board-certified spine surgeons have undergone rigorous training and have passed exams demonstrating their expertise in the field. Make sure to choose a spine surgeon who is certified by the American Board of Orthopedic Surgery or the American Board of Neurological Surgery.
2. Experience:
Experience is key when it comes to spine surgery. Look for a spine surgeon who has extensive experience in the specific procedure you need. Ask about their success rates and the number of procedures they have performed. It's also important to consider the type of patients they have treated and the complexity of their cases.
3. Hospital Quality:
The quality of the hospital where the surgery takes place is also an important factor to consider. Look for a hospital with a strong reputation for orthopedic or neurological care and a high volume of spine surgeries. Consider the hospital's patient outcomes and patient satisfaction ratings.
4. Collaboration
A spine surgeon who recognizes and collaborates with all pain-related experts is required to treat patients suffering from a spine-related ailment. Great spine surgeons are humble and grateful for the contributions of all medical professionals involved in a patient's pain treatment. When it comes to neck and back discomfort, patients usually turn to primary care and chiropractic practitioners first. Physical therapy, psychotherapy, and pain management experts are frequently used as part of a comprehensive approach to pain relief. Patients are referred to a spine surgeon for further examination and, if necessary, surgical surgery when these medicinal measures fail.
5. Technology:
A good spine surgeon should use the latest technology and techniques to improve outcomes and minimize the risks of complications. Ask about the types of spinal implants they use and if they offer minimally invasive options.
6. Communication Style:
Good communication is critical in any medical procedure. Look for a spine surgeon who is easy to talk to, who will answer your questions, and who is willing to explain the procedure, risks, and potential outcomes in a way that you can understand. You should feel comfortable talking to your spine surgeon and feel confident in their abilities.
7. Availability:
Availability is also an important factor when choosing a spine surgeon. Look for a spine surgeon who is available to answer your questions and address any concerns you may have before, during, and after your surgery.
8. Research and Innovation:
Research and innovation are key to advancing the field of spine surgery. Look for a spine surgeon who is involved in research and who has published articles in reputable medical journals. This demonstrates their commitment to staying up-to-date on the latest techniques and technology.
9. Reputation:
We've all gone online to read reviews on the items and services we purchase. Why shouldn't we follow suit when seeking a spine surgeon? When looking for a surgeon, we should look at Google reviews or health websites. Look for video testimonials from patients who describe their experience with a surgeon. Great surgeons understand that they are only as good as their patients' contentment and success. To maintain an outstanding reputation, the finest surgeons seek out input from their patients in order to constantly improve their practice and improve their staff's communication and service.
10. Insurance:
Finally, make sure that the spine surgeon you choose is in-network with your insurance plan and that the procedure you need is covered by your insurance. Contact your insurance company or the surgeon's office to clarify what is covered before scheduling your procedure.
When looking for a spine surgeon in OKC, it's important to thoroughly research and vet several potential surgeons to ensure you find the best one. Take the time to ask questions, review their qualifications, and seek recommendations from others to help you make an informed decision. You can achieve a successful outcome and improved quality of life with the right spine surgeon. At OK Pain Doc, we understand how tough a patient's pain journey can be. Through our concierge spine surgery service, we endeavor to understand and surpass our patients' expectations. We value our patients' time and are dedicated to providing compassionate, empathetic, and convenient care.
**Disclaimer: This content should not be considered medical advice and does not imply a doctor-patient relationship.