Integrative Medicine OKC
You might be interested in integrative medicine when searching for any medical care to improve your overall health. We are Oklahoma Pain Doc, and our goal is to help you recover from acute and chronic conditions, including chronic pain while minimizing potential complications and side effects. By looking at your entire health, we get to the root cause of your concerns and formulate a treatment plan to address them.
Learn more about how the integrative medicine practitioners from Oklahoma Pain Doc can improve your overall health, and schedule an appointment with us today.
What is Integrative Medicine?
Integrative medicine takes a holistic approach to your care. A variety of chronic health issues can be addressed with it, including ones that are not improving as expected. There are certain situations where prescription medications are required. Still, it is important to use conventional therapy in conjunction with holistic medicine to help you recover while preventing new problems.
This approach focuses on your overall health and wellness. In addition to traditional medical care, we will discuss sleep habits, physical therapy, exercise, nutrition, and stress management. One of the best ways to recover is to consider all possible options. We believe integrative medicine treatment plans from Oklahoma Pain Doc in OKC could be exactly what you need.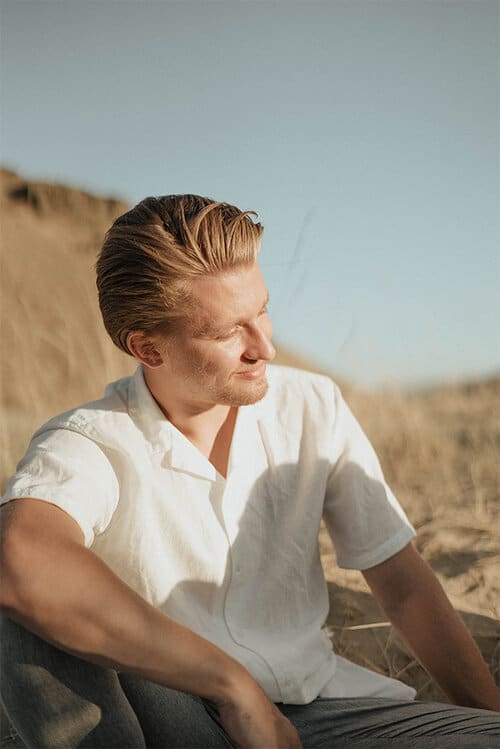 What Are the Benefits of Integrative Medicine?
An integrative medicine treatment plan provides several significant benefits. Some of the top benefits of integrative medicine include:
Less Invasive: Even though we offer plenty of procedures to help you address specific issues, integrative medicine treatments are generally less invasive. Using natural, holistic approaches, we can provide you with quality care while minimizing potential discomfort.
Minimize Complications and Side Effects: Using the natural approach of integrative medicine, we can help you minimize your chances of developing complications and side effects. We do not want potential side effects to be worse than the condition we are treating, and we can avoid this issue with integrative medicine.
Address the Root Cause of Your Concerns: We understand how frustrating it can be if you take medication, get better, and experience a relapse. We want to not only treat the symptoms on the surface but also prevent the condition from returning. To make sure that happens, we will address the root cause of your concerns, helping you get better and stay better.
Improve Your Health and Well-Being: We can certainly use integrative medicine to help you recover from specific conditions, but this approach aims to help you improve your overall health. Together, we'll determine your goals and use all the tools provided by integrative medicine to help you get there.
In addition to these, integrative medicine provides other associated benefits. If you want to experience all of these benefits and maximize your chances of recovery, the Oklahoma Pain Doc team is here to help you.
Based on the provided information, we can customize a treatment plan that includes nutritional supplements, dietary changes, physical therapy, an exercise routine, and potential medications if we feel they are warranted. Using this approach, we can address various issues, including chronic pain, chronic fatigue, osteoporosis, osteoarthritis, mental health issues, issues with sexual function, and even problems related to lean muscle mass.
It is understandable that everyone has different goals, so we will work with you to help you achieve yours. We look forward to hearing from you. Please give us a call today.
Who Can Benefit from Integrative Medicine?
Integrative medicine is a versatile way to treat several health problems, including chronic and complex conditions. Even healthy people can opt for integrative or holistic medicine in OKC to improve their quality of life. 
Integrative medicine can benefit people who have any of the following conditions:
Diseases
Autoimmune diseases

Acute or chronic pain

Headache or migraines

Cancer 

Insomnia

Infertility
Disorders and Syndromes
Chronic fatigue syndrome

Breathing disorder

Digestive disorder

Fibromyalgia

Mental and emotional health issues
Bodily Changes
Menstrual issues

Menopausal symptoms

Obesity

Hypertension (high blood pressure)

Lupus
In some cases, integrative medicine can treat more than one condition, depending on the symptoms. So, if you don't find your problem in this list, consult an integrative medicine specialist at Oklahoma Pain Doc. 
Types of Integrative Medicine Provided by OK Pain Doc
Integrative medicine treats a wide range of conditions by combining well-researched conventional treatment methods with evidence-based complementary therapies. As a result, each patient undergoing integrative medicine receives appropriate care. 
If you are searching for 'integrative medicine near me,' here are some common types of integrative medicine that we provide at Oklahoma Pain Doc:
Acupuncture:

Acupuncture involves inserting thin needles into surface points on the body that correspond to affected nerve pathways. This technique increases blood flow and prompts the body to release endorphins, natural pain relievers.

Aromatherapy:

Aromatherapy is a complementary therapy used with alternative medicine. It uses essential oils that travel from the olfactory nerves directly to the brain, resulting in psychological relief. 

Music Therapy:

Music therapy is an integrative treatment that utilizes the natural mood-lifting properties of music, instilling psychological and emotional well-being in patients. 

Massage Therapy:

Massage therapy involves a clinical therapist rubbing your soft and connective tissues and applying pressure to muscles, tendons, ligaments, and fascia to improve mobility in patients.

Meditation:

Meditation addresses emotional state through mindfulness techniques. Medical specialists recommend meditation to patients who are suffering from chronic diseases and disorders.
Some other examples of integrative medicine include Animal-Assisted Therapy, Dietary and Herbal Supplements, Resilience Training, Tai Chi, and Yoga.
Every condition affects people differently in terms of symptoms, which is why it's important to consult an integrative medicine specialist at Oklahoma Pain Doc. After diagnosis, we will be able to recommend the best form of integrative medicine to improve your quality of life.
Contact Oklahoma Pain Doc To Schedule an Appointment With Integrative Medicine Doctors in OKC
At Oklahoma Pain Doc, we understand that you might be frustrated if you have tried other treatment plans that have proven failures. We need to treat the entire patient instead of a single condition. That is why we work with you as a team member, customizing a treatment plan to address your concerns. We believe that integrative medicine may be able to help you recover while also minimizing potential complications and side effects. Let us help you improve your overall health. Reach out to us to schedule an appointment with a team member, and let us help you improve your overall health.