Hip, Foot and Ankle Pain Management OKC
Is acute or chronic hip, foot, or ankle pain impacting your daily life? Let us lend a hand! Are you suffering from acute or chronic pain in the hips, feet, or ankles? You aren't alone. These are common problem areas for many individuals due to injury, wear-and-tear, or a variety of pre-existing conditions. Because the hips, feet, and ankles are essential for performing common daily tasks, developing a pain condition in any of these regions can severely impact your overall quality of life.
Dr. Darryl D. Robinson and his team of elite Pain Management Specialists at OK Pain Doc in OKC have helped countless patients overcome their pain condition through comprehensive custom care. Let our experts work with you to form a fully-personalized treatment plan designed to maximize your comfort, mobility, and overall well-being.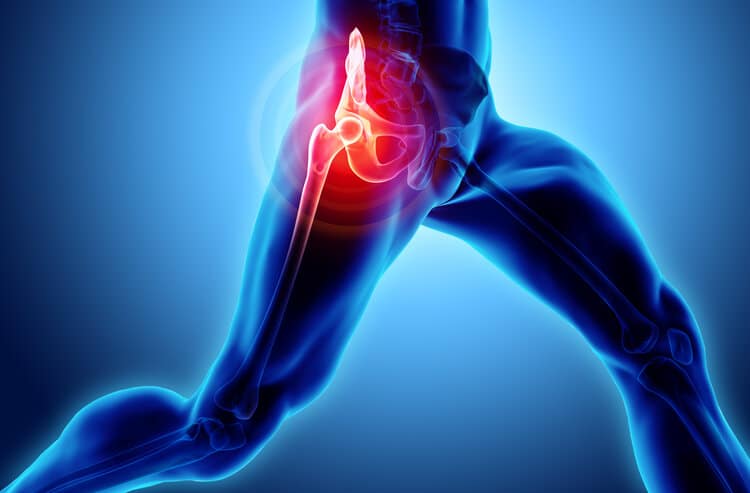 What Are Some Common Conditions Related to Hip, Foot and Ankle Pain?
We use our state-of-the-art pain management techniques in OK Pain Doc, OKC, to treat common hip, foot, and ankle pain conditions like the following:
Tendinitis – Inflammation of a tendon (connective tissue) due to overuse or injury
Trochanteric Bursitis – Inflammation of the fluid-filled sac (bursa) on the outer part of the hip
Arthritis (Hip) – A common degenerative disease that depletes joint cartilage in the hip
Osteoarthritis – A widespread condition among Americans that occurs when the flexible tissue at the ends of bones wears down. Symptoms include joint pain, stiffness and more.
Sprain & Strain (Hip) – Caused by violent wrenching, twisting, or tearing of tissue
Plantar Fasciitis – Inflamed tissue along the bottom of the foot; symptoms include stabbing pain in or near the heel
Tarsal Tunnel Syndrome – Squeezing of the posterior tibial nerve, often due to a previous ankle surgery; symptoms include numbness, and possible burning pains around the sole of the foot
Ankle Instability – This occurs when the outer portion of the ankle persistently is consistently wobbly or unable to support weight, impairing movement
Achilles Tendinitis – Common symptoms include soreness & aches in the back of the leg or just above the heel which may worsen with activity
Stress Fracture – Tiny cracks within a bone (commonly in the feet) due to excessive force or overuse; symptoms include swelling & pain which may worsen over time
Ligament Sprain & Muscle Strain – Symptoms may include pain, swelling, bruising, limited mobility, muscle spasms, & stiffness
NOTE: This list is a representation of the most common hip, foot, & ankle conditions we treat. If you believe your condition is not listed, contact us to learn how we can help.
Contact OK Pain Doc for Expert Hip, Foot and Ankle Pain Management in OKC
If you are in the Oklahoma City area, contact OK Pain Doc for our expert treatment plans for hip, foot and ankle pain management. Refer to the list above to understand your condition better, or contact us today to inquire about our services.