Pain Management OKC
Unfortunately, countless people across America suffer from chronic pain on a daily basis. The experience of chronic pain can be debilitating, and if you have suffered from it, you know just how debilitating it can be. You might have difficulty walking up and down the stairs, and you may have difficulty getting out of bed. You need to work with a doctor in Oklahoma who can help you live a pain-free life. At OK Pain Doc, we have various treatment options and can customize them to meet your needs. We understand that everyone is in a slightly different situation, and we will help you find the right pain management specialist for treatment to address your discomfort effectively.
Learn more about our pain management OKC services below, and reach out to us today to schedule an appointment.
What Are the Main Causes of Chronic Pain?
If you call and make an appointment with us, we have a proven process that we will use to help you get better. We will begin by trying to figure out why you are developing chronic pain.
A number of factors can cause someone to suffer chronic pain. They include:
Perhaps you suffered a serious injury a while back that has led to persistent discomfort.
Maybe you have an acute injury that did not receive proper care on the first attempt. The result could be that you have chronic pain.
Some people have genetic disorders that predispose them to developing chronic pain.
Finally, you might have also developed a serious infection that leads to chronic pain.
As a part of our process, we will determine where your pain is coming from. Then, we will customize a comprehensive pain management treatment plan to meet your needs.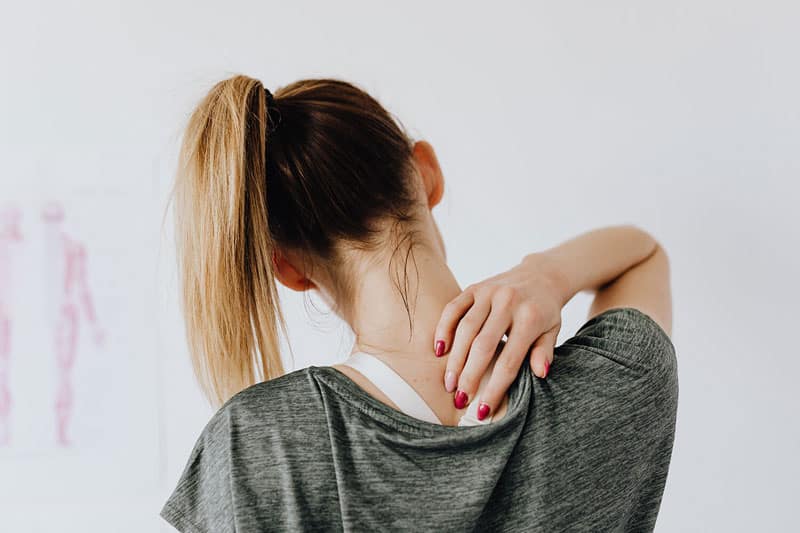 Where Can You Experience Chronic Pain?
You can experience chronic pain in just about any location in your body. If you have nerves there, there is a chance that you could develop chronic pain. Some of the most common locations where people develop chronic pain include:
You may feel persistent pain in your ankles, knees, and feet.
Other people have persistent pain in their lower back.
You may also have chronic pain in your neck.
It is also possible for you to have chronic pain in your shoulders, elbows, or wrists.
Regardless of where your pain is located, we will help you develop a chronic pain management plan to improve your overall quality of life.
What Treatment Options Do We Offer for Pain Management in OKC?
If you decide to work with our team of pain management doctors in OKC, we have plenty of treatment options available. At OK Pain Doc, we will customize your pain management treatment plan to meet your needs, and some of the treatment options that we may use include:
We have plenty of options available for medication that has proven effectiveness in different situations.
We may also help you develop a physical therapy plan to strengthen vulnerable parts of your body.
We have a wide variety of joint injections and nerve blocks that we can use to help you recover from chronic pain.
We can even use a spinal cord stimulator to help certain people recover from various types of chronic pain.
We try to treat the entire body, focusing on all areas that might need assistance. By addressing your chronic pain from all directions, we can provide you with a more effective pain management plan.
Do I Need Surgery For Chronic Pain?
The most common question we get from patients is whether they need surgery for their chronic pain. Our goal is to treat you by limiting possible complications and side effects. As a result, we will do everything to keep you out of the operating room.
We understand that there are some situations where surgery might be effective for certain types of chronic pain; however, we will try to use every conservative treatment option at our disposal to help you recover before we recommend surgery. This is something that we handle on a case-by-case basis, so feel free to connect with us if you have any questions.
Best Pain Management Doctors in OKC
At OK Pain Doc, we consistently prioritize our patients' needs above our own, and it would be our pleasure to serve you as well. Our doctors will work with you closely to identify the root cause of your discomfort. Then, we will help you develop a comprehensive treatment plan. We also believe in regular follow ups for more precise pain management. That way, we can figure out what is working well and what is not working for the recovery process.
If you'd like a consultation to acquire additional information on pain management, we can assist you, so feel free to contact us today. Also, allow us to help you develop a pain management plan.