Pain Management OKC
Unfortunately, countless people across America suffer from chronic pain on a daily basis. The experience of chronic pain can be debilitating, and if you have suffered from it, you know just how debilitating it can be. You might have difficulty walking up and down the stairs, and you may have difficulty getting out of bed. You need to work with a doctor in Oklahoma who can help you live a pain-free life. At OK Pain Doc, we have various treatment options and can customize them to meet your needs. We understand that everyone is in a slightly different situation, and we will help you find the right pain management specialist in Oklahoma City for treatment to address your discomfort effectively.
Learn more about our pain management OKC services below, and reach out to us today to schedule an appointment.
What Are the Main Causes of Chronic Pain?
If you call and make an appointment with us, we have a proven process that we will use to help you get better. We will begin by trying to figure out why you are developing chronic pain.
A number of factors can cause someone to suffer chronic pain:
Perhaps you suffered a serious injury a while back that has led to persistent discomfort.
Maybe you have an acute injury that did not receive proper care on the first attempt. The result could be that you have chronic pain.
Some people have genetic disorders that predispose them to developing chronic pain.
Finally, you might have also developed a serious infection that leads to chronic pain.
As a part of our process, we will determine where your pain is coming from. We provide treatments with holistic medicine in OKC. Thus, we will customize a comprehensive pain management treatment plan according to your needs.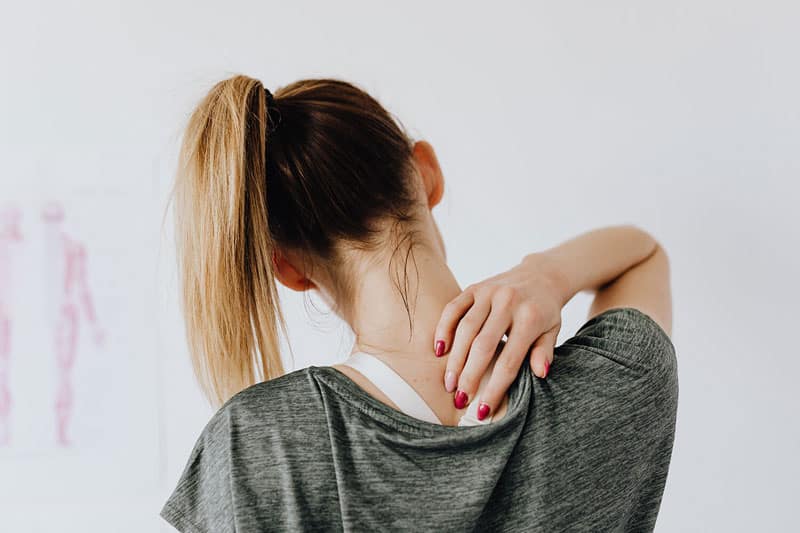 Where Can You Experience Chronic Pain?
You can experience chronic pain in just about any location in your body. If you have nerves there, there is a chance that you could develop chronic pain. Some of the most common locations where people develop chronic pain include:
Regardless of where your pain is located, we will help you develop a chronic pain management plan to improve your overall quality of life. Our integrative medicine specialists are knowledgeable and experienced in providing the best solutions for your pain.
What Treatment Options Do We Offer for Pain Management in OKC?
If you decide to work with our team of pain management doctors in OKC, we have plenty of treatment options available. At OK Pain Doc, we will customize your pain management treatment plan to meet your needs. We provide the following services for integrative medicine near you.
We have plenty of options available for medication that has proven effective in different situations.
We may also help you develop a physical therapy plan to strengthen vulnerable parts of your body.
We have a wide variety of joint injections and nerve blocks that we can use to help you recover from chronic pain.
We can even use a spinal cord stimulator to help certain people recover from various types of chronic pain.
We try to treat the entire body, focusing on all areas that might need assistance. By addressing your chronic pain from all directions, we can provide you with a more effective pain management plan.
Do I Need Surgery For Chronic Pain?
The most common question we get from patients is whether they need surgery for their chronic pain. Our goal is to treat you by limiting possible complications and side effects. As a result, we will do everything to keep you out of the operating room.
We understand that there are some situations where surgery might be effective for certain types of chronic pain; however, we will try to use every conservative treatment option at our disposal to help you recover before we recommend surgery. This is something that we handle on a case-by-case basis, so feel free to connect with us if you have any questions.
Best Pain Management Doctors in OKC
At OK Pain Doc, we consistently prioritize our patients' needs above our own, and it would be our pleasure to serve you as well. Our doctors will work with you closely to identify the root cause of your discomfort. Then, we will help you develop a comprehensive treatment plan. We also believe in regular follow ups for more precise pain management. That way, we can figure out what is working well and what is not working for the recovery process.
If you'd like a consultation to acquire additional information on pain management from integrated doctors in your area, we can assist you, so feel free to contact us today. Also, allow us to help you develop a pain management plan.
Frequently Asked Questions (FAQs)
Pain management clinics are specialized centers with doctors who treat chronic pain (i.e., pain lasting more than 3 months!) to enhance a patient's mobility ability to perform routine tasks and maximize overall wellness. These clinics can treat several chronic pain conditions, such as Coccydynia, Peripheral Neuralgia, Metastatic Cancer, Phantom Limb Pain, Piriformis Syndrome, Arthritis (Osteoarthritis), and Neuropathy. So, if you are looking for a chronic pain treatment and management clinic, call Oklahoma Pain Doc. We provide personalized chronic pain treatment services from doctors who have been awarded as "Top Doctor" by America's Top Physicians. 
Pain management works by addressing the root cause of the pain and treating it through an integrated, multidisciplinary approach that involves a combination of medications, physical therapy, and other non-invasive treatments. In this treatment, individualized plans are developed for each patient based on their specific condition, such as symptoms, severity of pain, and personal preferences.
To prepare for a pain management appointment, here's what you can do–
Gather your test results related to your injuries, surgeries, or more.

Figure out where in your body you have pain and what's its type–sharp, dull, or burning.

Write down the questions that you want to ask your doctor beforehand.

Set a goal. For instance, do you want your pain to go away by all means? Or do you want to be able to manage pain without medication?

Try to arrive at pain management clinics 15 minutes early.
Yes, along with complementary therapies like massage, acupuncture, physical therapy, and more, pain management doctors do give pain-killing medications like nonsteroidal anti-inflammatory drugs (NSAIDs), muscle relaxants, or antidepressants. Depending on your condition, pain management doctors also recommend epidural injections, nerve blocks, joint injections, and so on.
If you've been suffering from chronic or severe pain for 3 months or more, then pain management is crucial for you. Pain management allows you to maintain quality of life, restore or improve mobility, and reduce your chances of developing further complications. With effective pain management, you will be more active, sleep better, and will be able to participate in activities that you previously avoided due to pain.
Pain management doctors, also known as pain specialists, are medical professionals who help you diagnose, treat, and manage chronic pain disorders. These doctors work with patients to create personalized treatment plans by covering the patient's unique needs, medical history, and the type/nature of the pain. 
According to the Affordable Care Act, your health insurance should cover prescription drugs for pain management in Oklahoma. You can also access pain counseling from your family doctor. However, your insurance won't cover treatments like acupuncture or chiropractic. 
No. There are differences in treatment approaches between pain management and physical therapy, but both help mitigate pain. The goal of pain management is to diagnose and manage pain-related conditions using medical techniques and medications. Alternatively, physical therapy involves movement, exercise, and manual therapy to improve function, mobility, and quality of life.
Chronic pain is nerve, joint, bone, or muscle pain lasting for more than three to six months. Chronic pain management is a pain treatment plan developed for managing chronic pain effectively. For chronic pain management, doctors usually use a multidisciplinary approach that combines clinical care, self-management strategies, and education. This approach depends on factors like–
The type of pain you have

The true cause of your pain (if diagnosed)

Your age and overall health
Pain management treatment by using nerve blocks will last for a few days. However, some patients require ongoing care, support, or adjustments to their treatment plans over 3 months. Similarly, if a patient needs a procedure like Radiofrequency Ablation (RFA), the pain management treatment can last for years. So, there's no particular answer. The total length of pain management treatments varies according to–
Each individual's needs  

The origin of the pain
Interventional pain management, a multidisciplinary approach to pain management, involves minimally invasive procedures to diagnose plus treat acute or chronic pain conditions. These treatments include–
Radiofrequency Nerve Ablation

Discography

Percutaneous Discectomy or Nucleoplasty

Muscle and Joint injections, Epidural injections, etc.

Pain Pump

Nerve, Root, and Medial Branch Blocks

Spinal Cord Stimulation

Rhizotomy