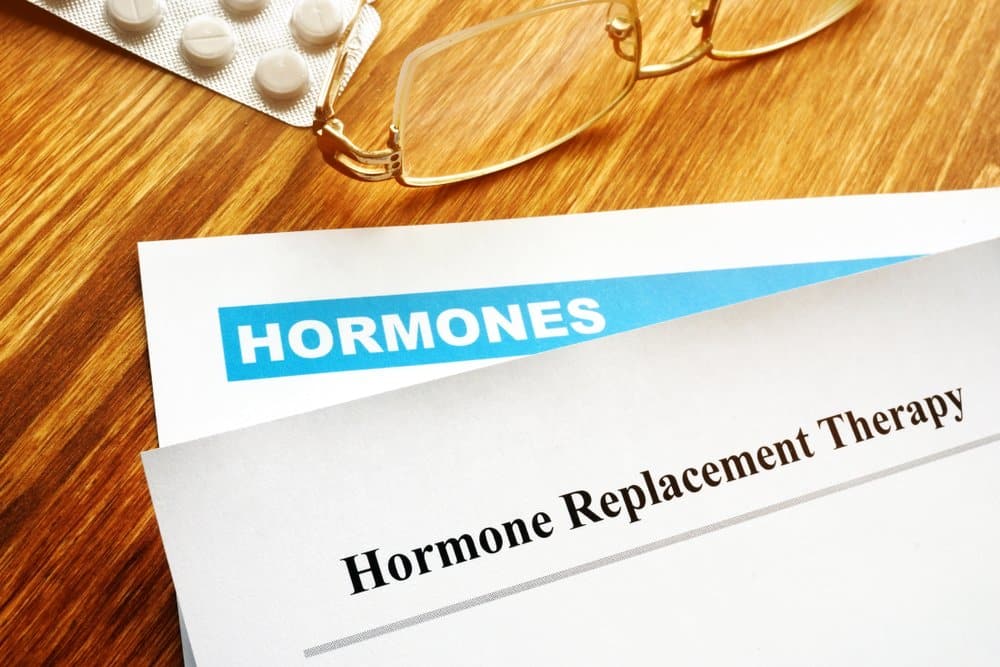 It's natural for estrogen and progesterone production to decline as you approach menopause. Bone, heart, and vaginal health are all influenced by these hormones.
Hormone replacement therapy (HRT) can reduce some of the symptoms of menopause by replacing your body's natural hormones with synthetic ones. However, you should weigh the advantages and dangers of HRT with your doctor before choosing if it's appropriate for you.
Advantages of HRT Treatment:
Hormone replacement therapy's advantages include the following:
Assist you in falling asleep more easily

Relieve irritation and dryness in the vaginal area

Less painful sex
After menopause, its effects on your health may be much more significant.
Hazards of Hormone Replacement Therapy
HRT may increase the risk of heart disease, breast cancer, and stroke among women who have gone through menopause and are taking estrogen and progestin together, according to early findings from the Women's Health Initiative in 2002.
There were a large number of women in the study who were in their 60s or older. Therefore, the results were mixed. Despite this, the media attention led many women to discontinue or delay taking hormone replacement therapy.
Since then, studies have demonstrated that the advantages for many women may outweigh the dangers. HRT, on the other hand, may increase the risk of:
Blood clots and stroke are both possible side effects of taking estrogen without progestin, which may increase your risk of endometrial cancer or tumors in the Breast.
Hormones Made from Bioidentical Stem Cells
Estrogen and progesterone are synthetically produced. Chemically speaking, they're identical to your hormones.
FDA-approved drugs include those developed by pharmaceutical businesses. Others are dispensed on the advice of a physician by a pharmacist. These are referred to as "compounds," and the FDA does not conduct safety tests on them. Natural indicates they come from plants or animals, although bioidentical hormones must still be treated to make them "natural."
Bioidentical or natural hormones have not been found to be any safer or better than regular HRT in research.
Reduce the Chances of Problems Occurring
Talk to your doctor about ways to reduce the risk of side effects from hormone replacement therapy (HRT):
Start hormone replacement therapy (HRT) within ten years of menopause or at least 60 years old.

Use the lowest effective dose as quickly as feasible.

If your uterus is still intact, you should use progesterone or progestin.

Look into alternative kinds of HRT, such as vaginal creams and suppositories as well as vaginal rings and patches.

Attend your breast and genital exams on a frequent basis.
In the event that you're contemplating hormone replacement therapy, here are some things to consider before your next appointment:
Is there any reason not to use HRT, given my medical history?

Especially for my hot flashes, sleep troubles, and vaginal dryness, do you think it could assist me?

Are there any other options that you recommend? (Vaginal moisturizers, for example, may aid in the treatment of vaginal dryness.)

What are the possible negative effects of HRT? Take birth control pills as prescribed by your doctor unless you are experiencing side effects.

Is there a connection between my family's medical history and my decision to use hormone replacement therapy? (HRT can help you avoid osteoporosis if your mother had it.) It's important to let your doctor know if your mother had breast cancer.)

What kind of HRT is most appropriate for my needs?
Talk to our hormone therapy experts at OK Pain Doc in Oklahoma.
**Disclaimer: This content should not be considered medical advice and does not imply a doctor-patient relationship.