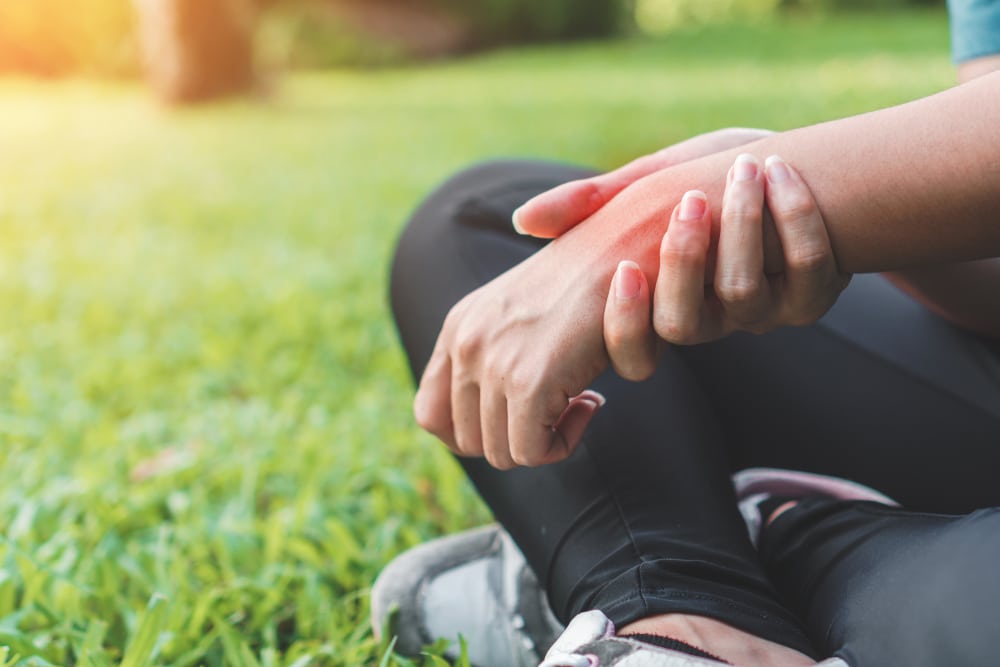 For all athletes, a wrist sprain is a prevalent injury. An athlete may lose balance temporarily with a sprain. While falling or slipping, we automatically stick to our hands for support. However, once your hand reaches the floor, the impact force pivots it back to your forearm. It can extend the ligaments that are a little too far between the wrist and the bones. It may result in full or tiny ligament rupture and needs immediate attention from sports medicine experts in OKC.
Reasons for Wrist Sprain
Hit on wrist

Extreme pressure or twisted wrist
This is common in basketball players, baseball players, skaters, skiers, gymnasts, divers, skateboarders, etc.
It can happen to anyone accidentally who falls or gets a hit on the wrist.
Symptoms of Wrist Sprain
You will get pain, swelling, a feeling of popping on the wrist, tenderness, bruising, weakness, etc.
Diagnosis
After checking your symptoms, your doctor will ask you to discuss how you wound your wrist. Provide as much information as possible. Have you fallen or turned your wrist? When you wounded it, in what position was your wrist? If you are an athlete, your physician might want your trainer or coach to be an eyewitness account of your injury. Your doctor will also review your medical history, in particular, any prior injuries to the hand, neck, or forearm.
If you have a serious wrist sprain or a fractured bone in the past, your doctor may ask for x-rays of your wrist. Your doctor may order extra tests like magnetic resonance imaging (MRI) or computed tomography (CT) scanning if these seem normal but the symptoms are severe and persistent. The doctor can do a type of minor procedure called arthroscopy for inspections of wrist ligaments for signs of damage in some people, especially competitor sportsmen with moderate or severe wrist injuries.
Prevention
Wear protective devices supporting the wrist to avoid sport-related wrist sprains. Snowboarders and inline skaters, in specific, should safeguard their hands using braces. Platform divers can wear protection ribbons or wraps that restrict wrist sprain.
Choose ski pole with a low-profile grip of finger grooves to avoid wrist sprains associated with skiing. Furthermore, grip ski poles during an accident without straps and drop poles.
Treatment For Wrist Sprain
Rest your joint

Put ice on the injured area to reduce swelling

Compress the area with a bandage

Elevate the area
For wrist sprain prevention and treatment, contact Longevity for sports medicine experts in OKC.
**Disclaimer: This content should not be considered medical advice and does not imply a doctor-patient relationship.