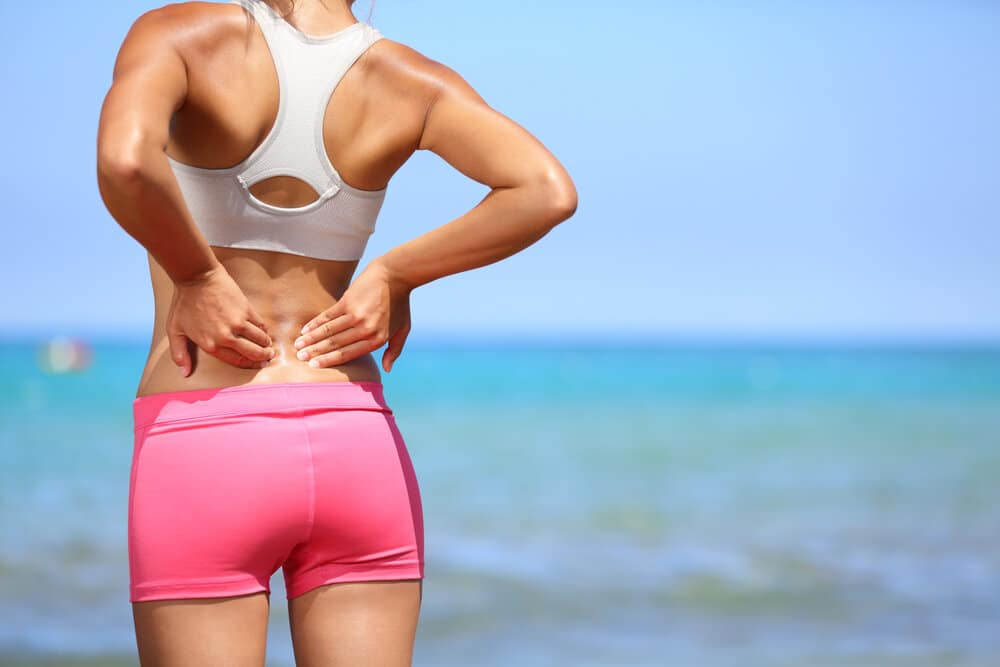 Experiencing excruciating lower back pain will have a detrimental effect on your daily life. However, just living a healthy lifestyle is not enough to alleviate pain. You need to perform some set of exercises, which will stimulate your blood flow through the entire body.
Longevity Institute is presenting you simple stretch exercises to get relief from lower back pain. You can try these exercises before visiting a pain clinic.
Knee-to chest
This exercise helps to lengthen the lower back by relieving tension and pain.
Lie with your knees and feel flat on the floor.

Use both of your hands. Grab your right lower leg with your fingers. You can clasp your wrists under your knee.

Hold your right knee for 30-60 seconds. Don't forget to relax your legs, hips and lower back.

Release your right knee and return it back to starting position.

Repeat these steps for three times.
Rotation of trunk
This set of exercises will help to relieve tension in your lower back. It also helps to free your core muscles, including back muscle and abdomen.
Lie on your back by bringing your knees to your chest.

Extend your arms to sides.

Keep your knees together and hands on your floor. Do it for 15-20 seconds.

Now, return to the starting position and hold it for 15-20 seconds.

Repeat at least 5-10 times for each side.
Pelvic tilt
This is a very simple way to release tight back muscle, followed by maintaining flexibility.
Lie on your back leaving the knees bent and flat. Spine's natural curvature will lift your lower back on the floor.

Push your stomach and arch your lower back. It will stabilize your core.

Hold the position for 5-10 seconds.

Do the repetitions daily, maximum 10-15 times per day.
Cat-cow stretch
Want to increase flexibility? Cat cow stretch will help to do the same. Besides, it will ease tension in your lower back.
Get your knees and hands with hip width apart.

Now, arch your belly button towards your spine, by letting your head drop.

Hold this position for 5-10 minutes.

Now, return to the original position.

Repeat the same stretch for 15-20 times.
Visit our Pain clinic today
At Longevity Institute, physicians from OKC are there to evaluate your condition. Based on that, they will recommend you suitable medicine at our pain clinic. We have already served many patients with a smile in their face. What are you waiting for? Give us a call now.
**Disclaimer: This content should not be considered medical advice and does not imply a doctor-patient relationship.