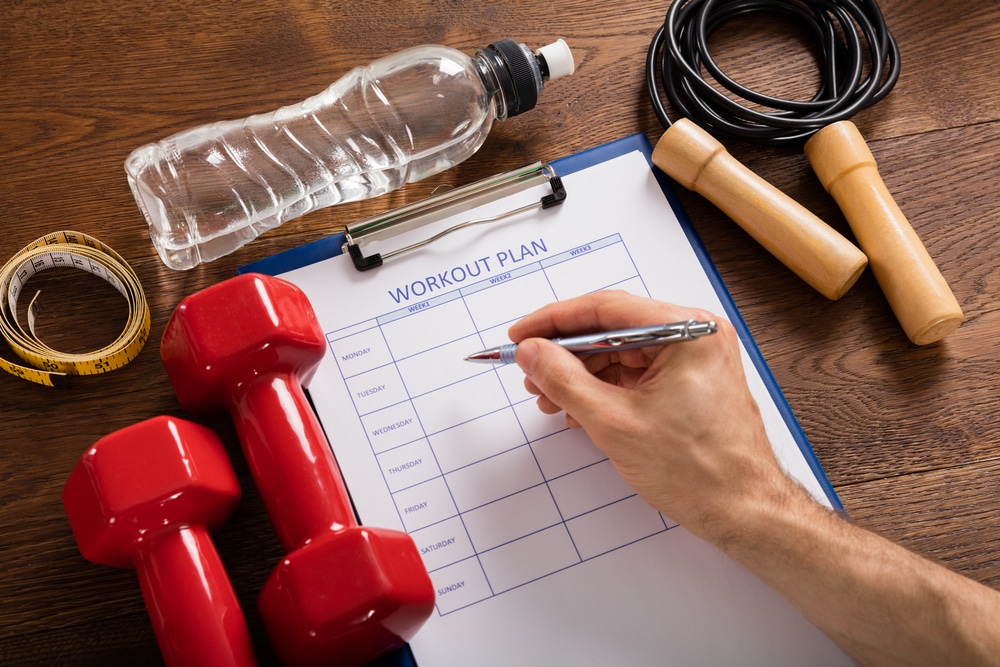 In this time of the year, many people plan to launch a new training schedule to lose weight. We appreciate this effort as we believe that the new year is a time of renewal– a new objective, new optimism, and new training plan!
5 Tips to Start The New Year Workout-Schedule
However, make sure to follow these five first items before you start your New Year workout plan:
1. Consult your doctor:
Check with the best family doctors in OKC before beginning an intensive training routine. It is quite essential if you have certain conditions in your lungs, heart, or joints. It is also significant if you have been out of exercise for some time. The goal is to ensure that you remain healthy and do not overdo it while you take a workout. Mostly, people are all right with the gentle and low impact exercises, but because of their health conditions, specific practices are restricted for some patients. Therefore, ensure that you get a green signal first before you start following your workout schedule.
2. Slow but Steady:
This is for someone who only works out on weekends. When beginning a new workout, following the 'slow but steady' routine is the best way to prevent sports injuries. So start small and progressively increase the distance over time. Start slow- this not only reduces your chances of injury but also helps you stay motivated.
3. Start a Healthy Journey:
The fact is that it can be difficult to get healthy. In your search for good health, you are likely to go up and down. One of the best methods of handling it is to expect a few unpleasant moments from your starting point. Sometimes you may feel disheartened and unmotivated, but you should make a plan to deal with them. Confidence and positivity about your journey and your success will pave your way.
4. Supplements:
FDA approval is not required for manufacturers and distributors of dietary supplements that are placed on the market. This means that we may not know the active ingredients or the efficacy of the supplements. Certain supplements can actually have some elements that are harmful. It is best to discuss with your family doctors in OKC to take any supplements before purchase. Your doctor will assist you in determining what you can take.
5. Stay away from negativity:
In this New Year, revive your body, mind, and spirit. Join those groups who believe it and support your search for better health. There should be the most positive people in your life and the least health problems.
At Longevity Institute, you will find the best doctors for your family in OKC. Before starting your work out schedule, visit us for recommendation, restrictions, and advice to get a healthy, toned body.
* * Disclaimer: This content should not be considered medical advice and does not imply a doctor-patient relationship.