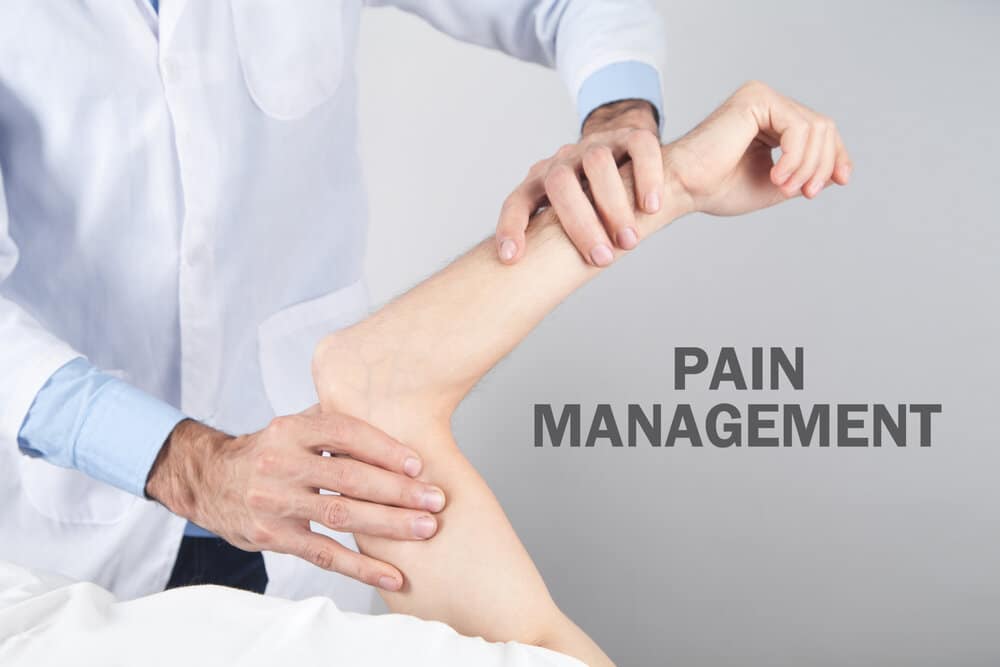 Chronic pain affects an estimated 100 million Americans, making it difficult to sleep at night and focus during the day, your energy level, and gratification of life. A pain management doctor can be able to assist you if you experience pain on a regular basis.
Anxiety and despair can be exacerbated by pain. The "fifth vital sign," as doctors call it, is the "degree of pain." Because pain can turn out to be a clinical barometer for what's going on with your health, it's important to pay attention to it.
Acute pain arises or manifests quickly, usually within days or weeks. Subacute pain is defined as pain that lasts for six to twelve weeks. Chronic pain is defined as discomfort that persists for more than 12 weeks.
What is the definition of pain?
Pain is a debilitating sensation. Pain, on the other hand, is a nervous system response that, for the most part, serves to protect the body.
Pain can sometimes be the source of a disorder that has no obvious explanation, such as nerve (neuropathic) damage. There is no identified advantage to neuropathic pain, and it serves no protective role. It could be caused by a miscommunication between the body's nerves and the brain or by nerve injury. These messages from the nerves are misinterpreted by the brain as pain. Scarring and shingles neuropathy are two examples of this type of discomfort.
Diabetic peripheral neuropathy and carpal tunnel syndrome are two conditions that can occur as a result of diabetes.
A burn or cut on your hand, for example, isn't usually obvious. Soreness in the lower back, for example, could be caused by a variety of factors. It could be musculoskeletal and caused by poor work posture. A herniated disc, spinal stenosis, or sciatica can all cause lower back pain. It's also possible that the discomfort is caused by a degenerative condition such as degenerative disc disease or arthritis.
Other pain causes are –
Facial pain

Piriformis syndrome

Postherpetic neuralgia

Achilles Tendinitis

Cancer

Plantar fasciitis
Physicians who specialize in treating pain are becoming more important as the profession of medicine learns more about the complexity of pain.
What is the Role of a Pain Management Physician?
A "pain doctor," sometimes known as a "pain specialist" or "pain management doctor," is a doctor of medicine or a doctor of osteopathy who specializes in pain medicine.
Doctors that specialize in pain management have received specific training in evaluating, diagnosing, treating, and preventing a wide range of pain conditions. These highly qualified specialists not only diagnose diseases but also organize treatment and offer follow-up care for patients suffering from chronic pain. They usually work with chronic pain patients who have had symptoms for at least three months.
A pain management specialist is well-versed in pain physiology and can identify complex pain disorders using specific tests. To treat pain, pain management specialists prescribe the appropriate drugs and therapies. While opioids can help with some forms of pain, they should not be used as the first line of defense. Many minimally physical therapy, invasive techniques, and non-narcotic therapies are available to help people return to their usual daily activities without the use of opioids.
To relieve, lessen, or control pain, a pain management or back specialist creates a treatment plan. The pain management specialist assists patients in fast returning to daily activities without the need for surgery or a strong reliance on drugs. In many circumstances, the pain management physician works with a team of medical specialists to ensure that all of the patient's needs are met.
Psychiatrists

Internists

Nurses

Anesthesiologists

Surgical specialists

Psychologists

Physical Therapists

Oncologists

Occupational Therapists
In addition, the patient's capacity to function and overall quality of life are monitored by the pain management professional. They treat the entire patient rather than simply one body area for that purpose.
While primary care physicians can and should aid in some circumstances, they will almost certainly refer their patients to a pain management specialist for more severe pain.
After completing their standard residency, a pain management doctor completed a one-year fellowship in pain management. In addition, they are board-certified in their respective fields.
Our back specialist doctors are board certified and qualified with all the required parameters. Contact us at Oklahoma Pain Doc for an appointment.
**Disclaimer: This content should not be considered medical advice and does not imply a doctor-patient relationship.