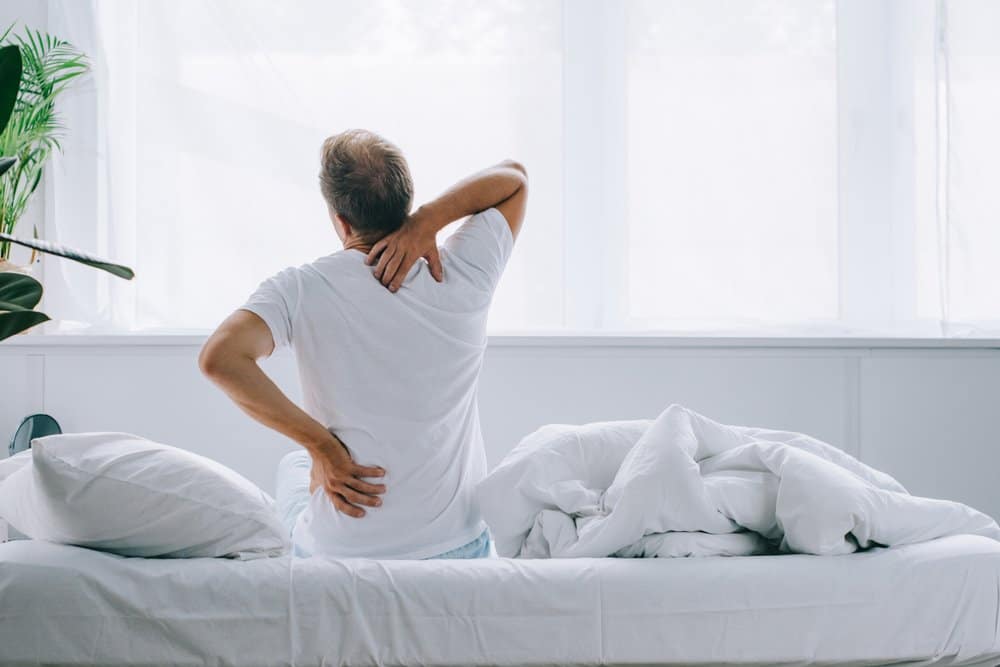 As a common and costly public health problem, low back pain remains a challenge to manage. Chronic low back pain can be alleviated by a combination of exercise and early return to normal activities. 2-3 Epidural steroid injections are one option for treating pain, but there are many others. If this treatment is warranted, then this editorial examines the evidence.
The evaluation of patients with low back pain is made easier in clinical practice by using a structured approach during the initial consultation.
"Red flag" warning signs indicate a serious underlying condition and should be referred to a specialist unit immediately if they are present. It is common to find that patients with "leg pain dominant" symptoms are suffering from an irritated or trapped nerve in the lower back, whereas patients with "back pain dominant" symptoms are suffering from biomechanical dysfunction. In many cases, mechanical back pain is accompanied by some nerve root irritation or is a recurrence of chronic pain.
Epidural shot for back pain are thought to have therapeutic effects because they inhibit the polymerization or release of pro-inflammatory substances. At high local concentrations, corticosteroid can be delivered to epidural space. Epidural corticosteroid injections appear to be relatively simple and safe, according to reports from thousands of patients.
Epidural Steroid Injections May Have a Number of Advantages
Most doctors agree that epidural shot for back pain can be helpful in the treatment of acute back and/or leg discomfort. Aside from the fact that they aren't always effective, injections tend to have a short-term effect, lasting anywhere from one week to a year. The first injection may be followed up with up to three more in a year if it proves effective.
Steroid injections in the lumbar epidural space may provide the following advantages:
Relieve pain and inflammation caused by nerves. There is less inflammatory chemical production and less sensitivity of nerve fibers to pain when steroids are used.

Limit the use of oral medication. There may be less need for long-term oral medications if these injections are used, some of which have potential side effects.

Re-enter or continue physical therapy if necessary. For some patients, a rehabilitative physical therapy program may be possible after receiving this injection of painkillers.

Defer the procedure. After receiving lumbar epidural steroid injections, pain relief may help postpone surgery or completely remove the need for surgical intervention if physical therapy is effective.
It is possible to oversee an epidural injection in a variety of ways, depending on what type of condition is underlying it as well as what the patient's needs are. Contact Longevity Pain Management in Oklahoma to get your appointment booked instantly.
**Disclaimer: This content should not be considered medical advice and does not imply a doctor-patient relationship.