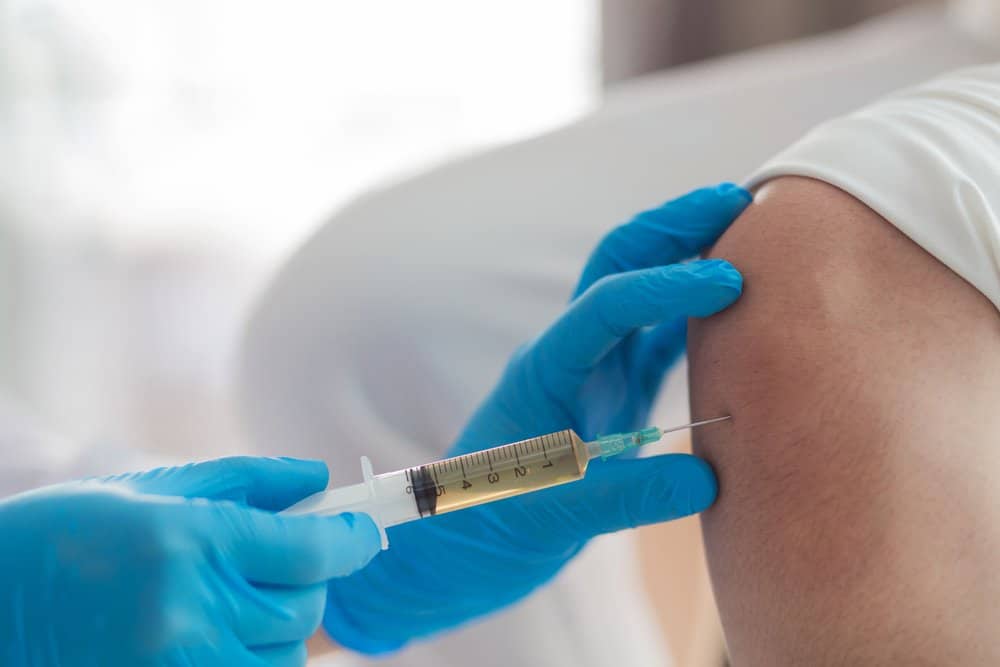 Osteoarthritis pain and stiffness can be relieved using a wide range of therapeutic options, from conventional medicine to folk cures (OA). Which, however, actually works?
Every solution isn't going to work for everybody. However, the Arthritis Foundation and the American College of Rheumatology collaborated to produce treatment guidelines that would assist physicians and patients in determining which osteoarthritis treatments are most beneficial.
The recommendations range from strong to conditional, depending on the available evidence, expert opinion, and patient feedback.
Symptoms of Osteoarthritis
When you have osteoarthritis, you may have knee pain, stiffness, and changes in joint function. At first, weight-bearing and ambulation aggravate the pain. Cartilage loss causes bone-on-bone contact; the pain may become constant and debilitating. An advantage of osteoarthritis is that it gets worse as the day goes on, as opposed to rheumatoid arthritis, which has severe morning stiffness and pain. While OA's stiffness is referred to as "inactivity stiffness," it differs from RA's more persistent "morning stiffness." Osteoarthritic lower limb joints stiffen when getting up and bearing weight for 5-10 minutes after extended immobility.
Signs
There may be a minor effusion on physical examination with a fluid bulge symptom in knee OA. Compared to inflammatory arthropathies, larger effusions are rare. On probing of the knee while moving, there may be cartilaginous crepitus or a crackling sensation. The opposing bone ends, now devoid of cartilage, may begin to grind against one another over time, causing gritty bone-on-bone crepitus. When osteoarthritis (OA) progresses, the affected knee often loses its range of motion. Loss of cartilage in the knee can cause the leg to be out of alignment, resulting in various deformities or a bow-legged appearance.
Knee OA in the medial compartment responds well to this angulation of the joint. An uncommon sign of severe illness in the knee's lateral compartment is an outward appearance of a valgus or knock-knee deformity: The patellofemoral joint alone can be exceedingly symptomatic in patients with solitary OA, which occurs seldom but can be extremely distressing.
Recommendations of the Highest Order
Almost all persons with OA would benefit from these osteoarthritis treatments, and the proof clearly outweighs the risk:
Approaches in education, behavior, and mental health:
Loss of weight, particularly for people with osteoarthritis of the hips and knees. Fitness and exercise goal-setting, problem-solving, and positive thinking are all part of a self-efficacy and self-management program.
Focus on the mind-body connection by engaging in a variety of types of physical and mental activity. It's important to keep in mind that exercise is more beneficial when done under the guidance of a physical therapist.
Tai chi, particularly helps people with osteoarthritis in the hips and knees.

Canes (for OA of the hips and knees), orthotic devices, and wrist braces are examples of medical gadgets and aids.
The use of pharmaceutical methods:
Medications for the treatment of inflammation on the skin that are not steroidal (NSAIDs, especially for knees).

Injections with steroids

Guidance for injections
Recommendations with Conditions
With these recommendations, it was easier to find a balance between good and bad than with the strong ones. A majority of knowledgeable people, say the specialists and patients on the balloting panel, will choose for treatment, but others will not.
Behavioral Therapy with Cognitive Approach
The guidelines for the therapy of osteoarthritis (OA) of the hand, knee, and hip were developed by the Arthritis Foundation and the American College of Rheumatology (ACR), and were just released. Patients with OA who were referred to the Arthritis Foundation for guidance were consulted during the development of the guidelines.
Where to Seek Treatment?
Do not worry, and book your appointment with Oklahoma Pain Doc. Visit our website to know the details.
**Disclaimer: This content should not be considered medical advice and does not imply a doctor-patient relationship.