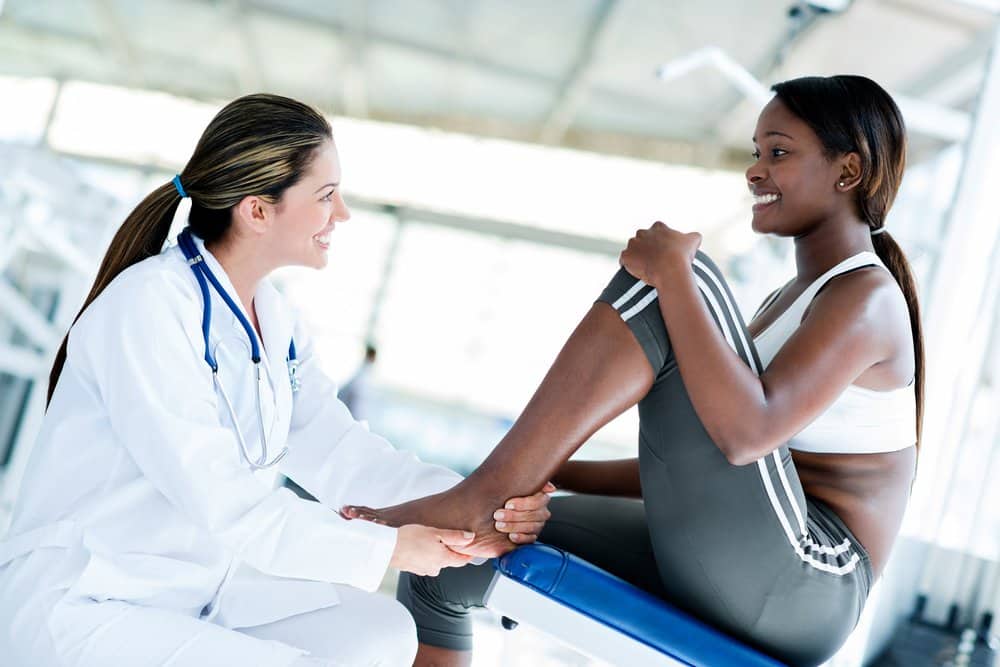 Most people are aware that an orthopedist is a medical specialist who may assist with problems involving joints such as the knee, hip, or shoulder. But do you know that sports medicine is a sub-specialty of this area that may assist in curing injuries incurred while playing as well as focusing on strategies to prevent new ones? Sports medical professionals can also help you improve your performance.
Our team provides preventive treatments and care with verified track success records at our organization in Oklahoma City as a board-certified orthopedic surgeon and sports medicine specialist. We assist everyone, involving amateur and professional athletes, in achieving their objectives.
Sports medicine is concerned with the treatment of athletes.
Sports medicine is concerned with the treatment and prevention of injuries in those who participate in sports and exercise. Professional athletes are frequently treated by sports medicine experts, but they also treat teens, children, and adults who wish to return to physical activity quickly after an accident or to avoid future problems.
Injuries and their types
Sports-related or overuse injuries can affect the bones, joints, and soft tissues. The foot, knee, hip, ankle, and shoulder are some of the most commonly affected locations. Other difficult places include the hand, neck, and wrist.
Participating in sports can result in a variety of injuries, including fractures, dislocations, strains, and sprains, as well as tendonitis, a runner's knee, bursitis, tennis elbow, and other conditions. Injuries can occur at any time, but basketball, football, soccer, hockey, and baseball are some of the most prevalent sports in which injuries occur.
Options for treatment
While no one wants to get hurt, the good news is that there were no more treatments than there are now. In certain circumstances, treatment may consist of basic supportive therapy such as orthotics to restore foot alignment or a brace to provide additional support.
Many patients benefit from physical therapy as well as joint injections. A meniscus, rotator cuff, or anterior cruciate ligament tear, for example, can often be addressed with minimally invasive treatment.
Prevention
A sports medicine professional, such as those on our medical team, can also provide advice on how to stay strong and perform better. Warm-up, cool-down, and stretches are all covered, as well as the necessity of paying attention to your body. Tips like adding strength training to your fitness routine and consuming a nutritious diet can also help you reduce your risks.
Call our office now to schedule an appointment to understand how a sports medicine doctor can help you at Oklahoma Pain Doc, whether you've been injured and need to recover or want to improve your performance. You can also make an appointment via the Internet.
**Disclaimer: This content should not be considered medical advice and does not imply a doctor-patient relationship.