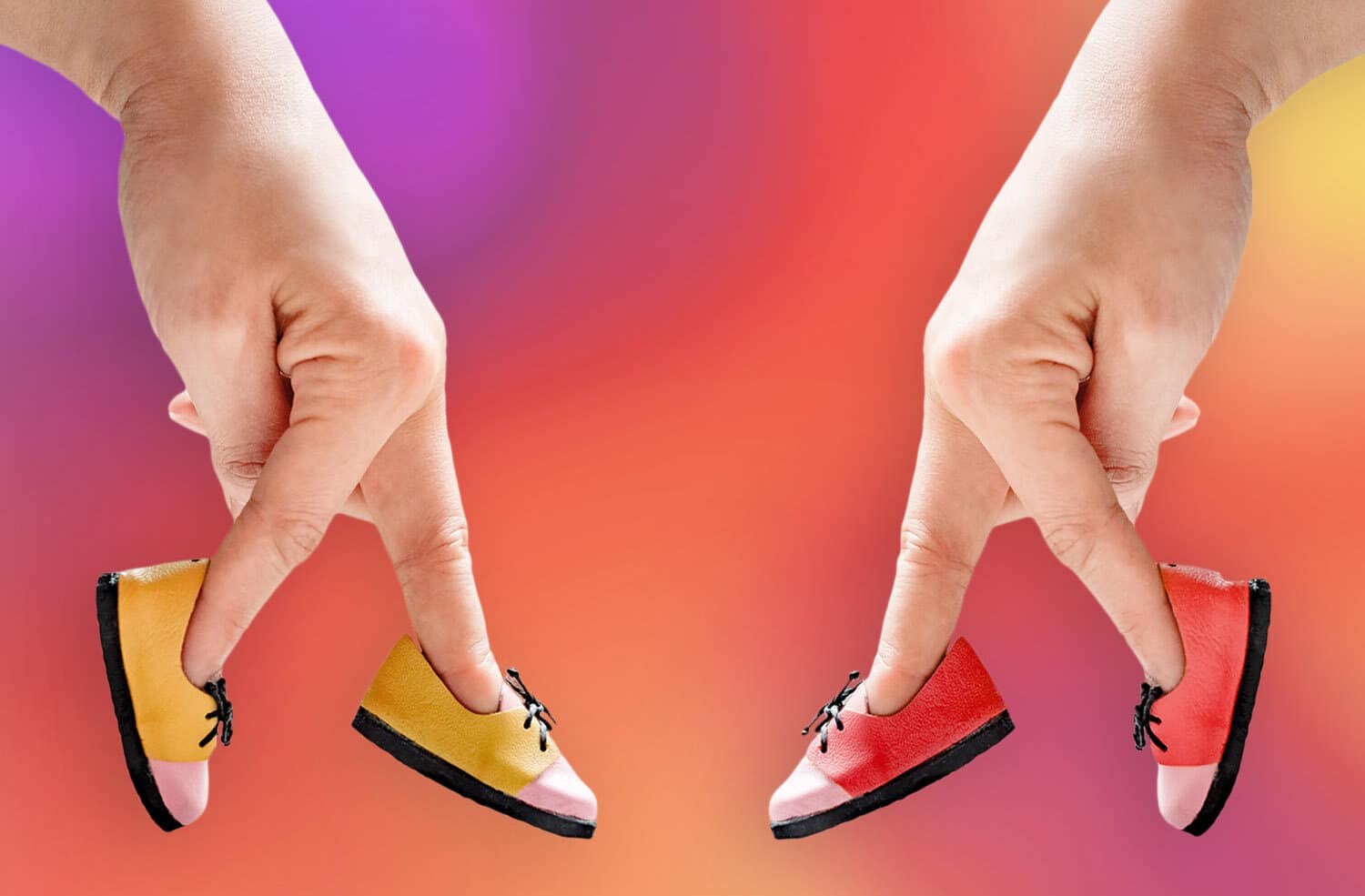 Back pain is one of the most common conditions worldwide, affecting roughly 80 percent of the population. It is also the second-most common motivation for scheduling a doctor's appointment. Most people rarely consider their footwear to be a contributing factor to their back pain. The truth is, your shoes could be wreaking havoc on your lower back if they fail to provide proper support. Your pain management experts here at Longevity want to make you aware of health risks that are often overlooked, which is why we've composed this simple guide to finding the shoe that is the perfect fit for your well-being.
Know the Risks
When walking, each foot supports a force of nearly five times your weight with every step. If your feet don't have enough help absorbing the shock, other areas of the body must suffer that blow. This is why a proper level of cushioning is absolutely necessary.
There are two primary pain-inducing conditions related to improper shoe arch: hyper-pronation and hyper-supination.
Pronation is a term for the inward motion of the foot when standing or moving around, which causes the arch of the foot to flatten out. While some pronation is healthy, a flat sole can cause undue strain.
If not properly corrected, hyper-pronation gradually alters the posture of the knees, joints, and lumbar region (lower back). Hyper-pronation can be especially bothersome if it only manifests in one foot, as this will cause the legs to rest at an uneven angle.
In contrast to pronation, supination refers to the outward rolling motion of the foot. When hyper-supination occurs, the foot becomes excessively arched. Stress then begins to build in the outer leg muscles, making it difficult for the lower back to carry all that extra tension.
Know What to Look For
LOOK FOR THESE QUALITIES WHEN SHOPPING FOR YOUR NEXT PAIR OF SHOES:
Strong arch support to keep the legs aligned with the spine

Ample cushioning to absorb shock from movement
Seeking out specialized footwear can be an excellent way to ensure comfort and support. These shoes can be custom-made and often feature orthopedic options such as rocker soles and heel lifts, which provide extra support for those with specific needs.
The downside to specialized shoes, however, is the relative lack of accessibility. Purchase requires getting fitted by a specialist and can cost up to $1,000 for a single pair.
Running shoes are a great alternative for those who desire a cheaper alternative to specialized footwear. The vast majority of athletic shoes are designed to promote proper motion control and arch stability. There are also several options for "minimal" footwear that trains the foot to redistribute impact shock away from the heel to create a more even stride.
Know What to Avoid
THESE QUALITIES SHOULD GENERALLY BE AVOIDED TO PRESERVE YOUR LOWER BACK HEALTH:
High heels taller than two inches

Flats that fail to provide arch support (this includes flip-flops)

Ill-fitting shoes, which can cause you to overcompensate with your stride

Old and worn-down shoes, which provide virtually no support
Conclusion
Sometimes, it takes more than the right shoe to kick chronic pain. If your chronic pain condition has persisted in spite of traditional methods like physical therapy, medication, or even a change of footwear, we're here to help.
CALL 405-703-4950 TODAY, AND LET US HELP YOU GET BACK ON YOUR FEET.