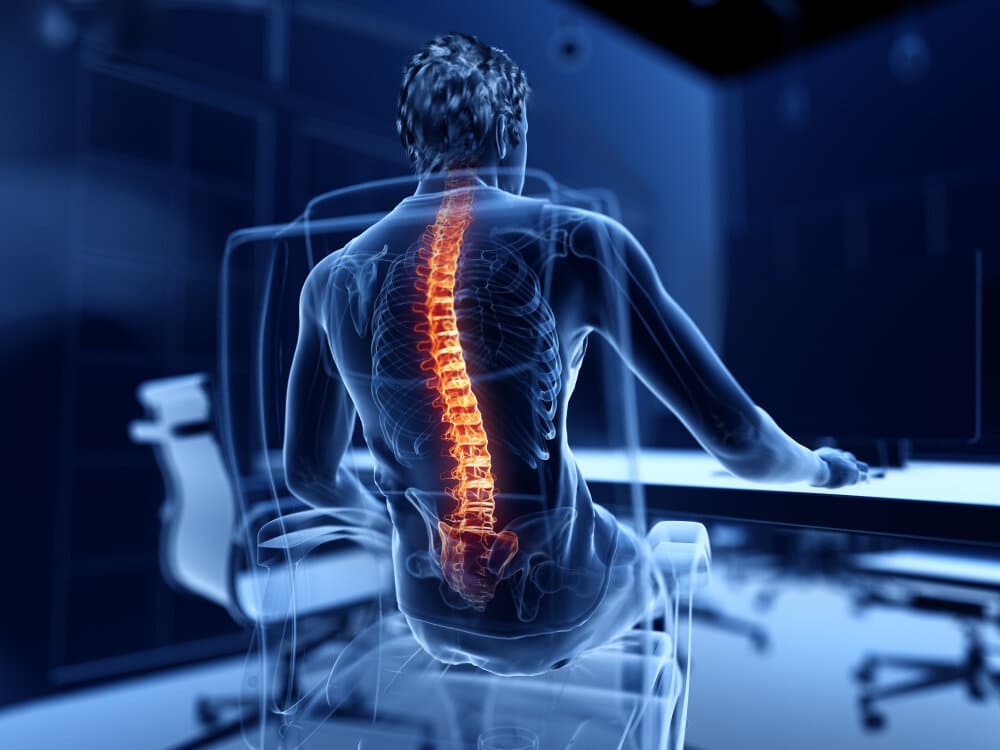 Do you think our backs are built for modern lifestyles? No, it's not. A study shows the majority of Americans spend their workdays sitting on an office chair. Sitting on an office chair for a longer period of time can usually create a lot of trouble for you, especially if your chair hasn't had adequate support. When you sit, your lumbosacral discs are loaded three times more. In this situation, if your office chair doesn't have adequate support, it will lead you to poor posture. As a result, soft tissues and joints in your spine area will be stressed to create pain around your spine and lower back. If the pain in your spine makes your life difficult, you must see a spine specialist in OKC. You can also contact Oklahoma pain physicians to manage your lower back pain in a better way.
How Sitting Can Impact Your Spine & Lower Back?
When we usually sit on our office chairs and push our weight forward, it increases the stress on our soft tissues, joints, and discs. In the end, this leads to back pain. Apart from sitting on an office chair, we spend hours watching TV at home which habitually creates bad sitting postures such as slouching.
How Does a Bad Office Chair Affect Your Spine?
It's common for people to feel pain in their back and spine. And a bad office chair is one of the main reasons if you are an office employee. An uncomfortable chair will create bad postures and put more pressure on your discs and joints. There are various back and spine symptoms of a bad office chair. Some of the most common symptoms are – back pain, carpal tunnel syndrome, bulging discs, sciatica, and poor blood circulation. You can contact Oklahoma pain physicians in this regard.
Find the Right Type of Office Chair
An ergonomic office chair can help you support your spine, elbow, and lower back. Here are a few things to look for:
Make sure your office chair has elbow support. It will help you support your elbow at the right angle.

When you are choosing an ergonomic chair, you must know that your seat will be high enough to allow your feet to remain flat on the floor.

If you are choosing an ordinary office chair, make sure it's wide enough to support your body.

You must make sure your backrest is supporting your lower back. And the lumbar support should be adjustable enough to suit your height.

Apart from this, it's recommended to take frequent breaks during your working period. This will help you protect your spine from degenerative discs and other painful events.

You can make an appointment with a spine specialist in OKC. Only a professional knows how to treat pain better.
If you think your lower back is giving you more pain in your office environment, you can come to Oklahoma Pain Doc for an examination. We will help you find out the underlying cause of your pain. We will make sure you live a pain-free life. Call us and schedule an appointment today.
**Disclaimer: This content should not be considered medical advice and does not imply a doctor-patient relationship.