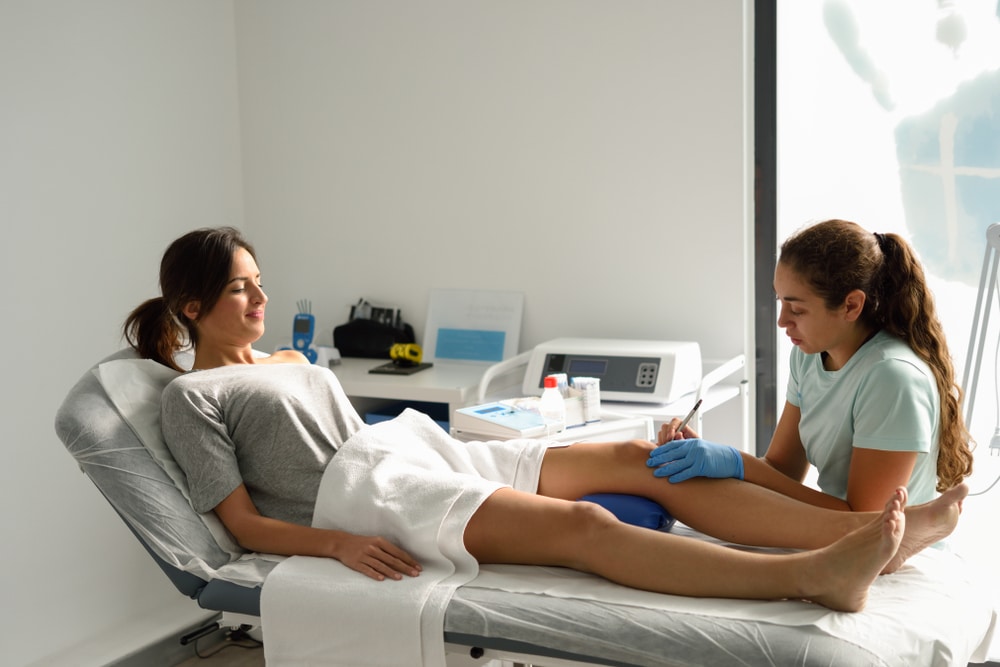 You probably need something more than a pill for pain relief. Perhaps you had a massage or supplements added to your meal. These are types of alternative and complementary medicine. Alternative medicine is now called integrative medicine, however.
Integrative medicine comprises other therapies, such as practicing yoga in addition to prescription analgesics and those used in a conventional method. Integrative medicine in Oklahoma City commonly describes health practices as well as products that are not usually part of a traditional way but which scientific evidence supports the combination with traditional treatment.
Integrative medicine's goal is not just treating an underlying disease but for treating the entire person— mind, body, and spirit. You can combine conventional and less conventional medicine or practices with good evidence to support their use.
Acupuncture for Knee Pain and Osteoarthritis
You can't walk easily day by day when your knee hurts. It's a challenge to climb up and down steps. At night, the pain wakes you. It is on your mind always. The most frequent cause of chronic knee pain is osteoarthritis. It makes it difficult to flex your knee, resulting in pain and inflammation. The researchers write that the long-term effects of Acupuncture on knee osteoarthritis must now be tested.
The most common form of arthritis is osteoarthritis, which causes body joint degeneration. When cartilage begins to wear away, the lining of joints that allow smooth motion between opposite bones diminishes. Swelling and inflammation are significant cause of pain and aching in the affected joint. Fingers, hips, knees, feet or spine suffer most from osteoarthritis.
When Should You Choose Integrative Treatment?
There are many reasons for integrating your treatment plan for pain with appropriate therapies. Some of those are:
To better control pain, you need to take action. However, if a prescription drug is your go-to pain relief source, the only step you may make is waiting for the upcoming dose. Comprehensive therapies provide you with more pain relief strategies and can be used in need.
Integrative treatment can help you manage your pain drug's side effects. Pain relievers often involve side effects, including sleepiness, constipation or nausea. Integrative treatments can help reduce side effects by offering additional sources of pain management.
While you are tackling your pain-related issues, often you'll see your mood is affected by pain, and you feel tense and exhausted. Integrative medicine in Oklahoma City can help you overturn these unwanted swings.
Finally, your healthcare provider likely recommends them. Many health professionals now combine integrative and conventional therapies.
Different Patients Are Treated Differently
There are no two patients treated in the same way. Certain patients are relieved alone by needles. Others require more involvement, like electro-acupuncture.
Knee arthritis patients respond to electro-acupuncture particularly well. In case of mild or moderate knee arthritis, a limited number of sessions are very successful. Continued acupuncture is needed if arthritis is advanced or "bone-on-bone."
Acupuncture can also be combined with conventional treatments, for example, non-steroids, physiotherapy, and injections. Acupuncture may also provide short-term pain relief until surgery is performed.
Integrative medicine in Oklahoma City is available at OK Pain Doc. Come to us for acupuncture or other integrative medicine methods or consult our doctors.
** Disclaimer: This content should not be considered medical advice and does not imply a doctor-patient relationship.