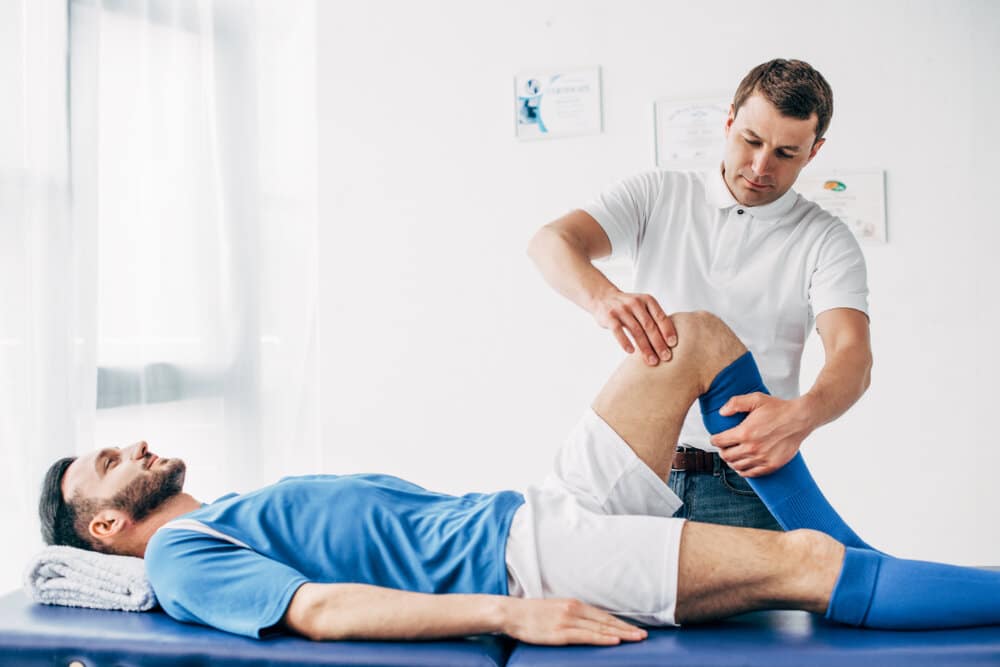 The term "Sports Medicine" is used to refer to a distinctive medical property that deals with the treatment of injuries related to sports and decency or fitness.
There are physicians available for this particular field who tend to focus on sports injuries as well as on prevention of it. The ultimate strive of sports physicians is to take good care of the health of an athlete so that he/she can improve his/her game.
There are physical therapists, nutritionists, and physiologists available in a sports medicine team focused on making effective improvements on athletes.
What are the benefits of sports medicine?
Sports medicine aims to create a healthier and improved lifestyle for athletes. If you are in OKC and sustain injuries, you can contact the physicians who are specialists in sports medicine in OKC. There are certain advantages of sports medicine:
Sports medicine aims at specialized care for athletes. The physicians are highly trained professionals who have a clear understanding of sports-related injuries. They can provide distinctive care for the athletes.

A sports medicine physician knows about injuries related to sports. They have a clear insight into how an athlete's body can react to certain injuries. They put invaluable efforts off the field in making an athlete ready for the next game.

A specialist in sports medicine can observe certain changes in an athlete's bodily conditions and thereby help them recover from those issues faster. Behind an enhanced athletic performance, a sports physician's importance is pivotal.
Some usual sports injuries
Injuries are the most common aspects of an athlete's life. The amount of workload they put in every day makes their lives different from that of a normal individuals. It's normal for an athletic individual to sustain injuries. Some common sports injuries are:
Knee injuries

Elbow injuries

Muscle strain

Tendon injuries

Fractures and dislocations
Prevention of Sports Injuries
It's important for athletes to maintain proper training cum exercising every day. A good warm-up session is also required for the athletes before every match. Pay attention to drinking enough water to stay hydrated during match time. Thus, you can prevent yourself from sustaining a possible injury that might happen due to a lack of training and exercise. If you are in OKC and suffering from painful injuries, you can contact the experts in sports medicine in OKC.
Possible Treatments for Sports injuries
Injuries are very common in sports. There are injuries that take a few days to recover and there are injuries that take a lot more days to recover. With the Physician's help, you can expect better treatment for yourself.
It's necessary to apply bandages or wraps to the injured spot to prevent further damage.

Icing can be done in case of sustaining an injury in the joints. It will reduce pain and swelling.

Compression bands sometimes help athletes to reduce pain and swelling. By putting pressure around the knee and elbow you can mild your pain while playing.

Rest is an important step for treatment. By giving your body rest, you can recover from injuries faster. Apart from this, rest is required for every athlete.
With the Longevity Institute, we will make sure that you live a pain-free life. Our well-trained physicians will take your painful stress out in no time. Contact us now or visit us to schedule an appointment.
**Disclaimer: This content should not be considered medical advice and does not imply a doctor-patient relationship.