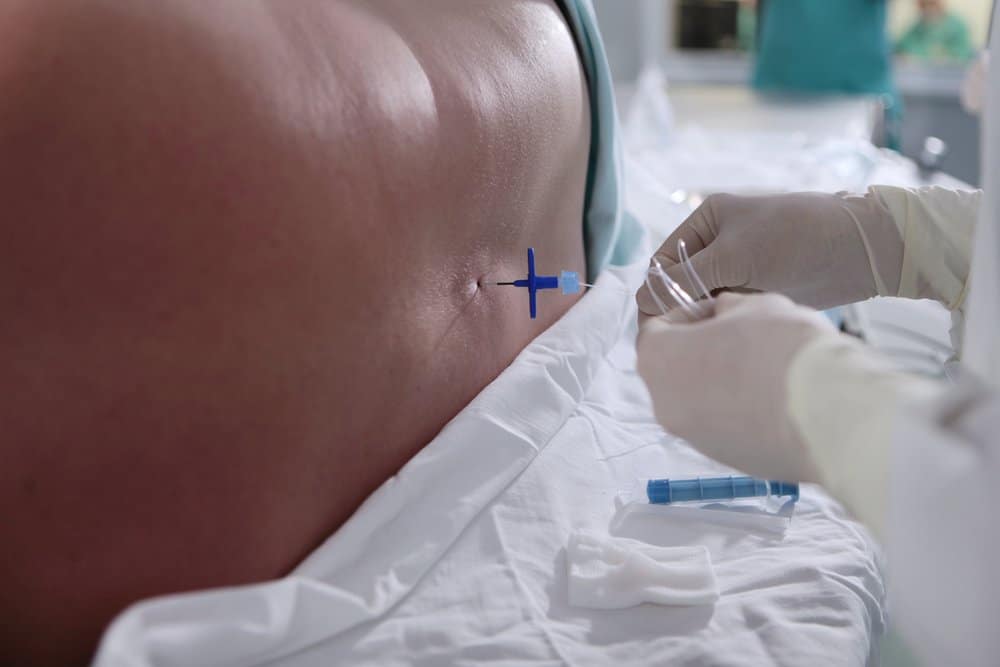 It is common to use epidural shot for back pain to alleviate the amount of alleviation around the spinal nerves and spinal cord, a nonsurgical approach to alleviating pain without surgery. Steroid injections and therapeutic workout may allow patients to keep delaying or even avoid surgery, which is the primary purpose of the injections themselves.
For What Type of Pain Back Pain Can Be Allowed to Treat With Epidural Steroid Injections?
A common treatment for lower back and leg pain is epidural steroid injections. There are many names for this type of pain, but the most common are sciatica and radiculopathy, both of which refer to a pinched or compressed spinal nerve root that radiates down the buttocks and thighs, ending in the foot or ankle. Discs, bones, and soft tissues in your lower back all have an impact on your spinal nerve roots.
Epidural Steroid Injections Are Commonly Used To Treat What Medical Conditions?
If you're suffering from sciatica, epidural injections may be able to help.
In a herniated disc, a disc's inner soft contents protrude through the outer layers, causing the disc to rupture.

When a disc shrinks due to the loss of fluids, the height of the disc decreases.

Spinal nerve root compression occurs due to the openings of the spinal nerve roots that become obstructed.

This occurs when one vertebra slides on top of the one below it.

Spinal cysts (fluid-filled sacs) and vertebral fractures may also be treated with these injections to relieve nerve pain.
How Can the Outcome of the Injection Treatment Be Affected by Various Factors?
Epidural shot for back pain outcomes can vary depending on different considerable factors:
Lower back pain with leg pain is typically treated more effectively with these injections compared to lower back pain alone. For lower back pain without leg pain, there are a variety of injection techniques that can be used.

A variety of methods exist for administering epidural injections. Epidural space is a space that surrounds the spinal cord, and the goal is to reach it. Pain and inflammation can be controlled more effectively by using a transformational route, which involves inserting a needle into a space between two intervertebral foramen. Interlaminar and caudal routes, which are less specific, are the other options.
Epidural injections can use either water-soluble or partly-soluble steroids. The long-term effects of poorly soluble steroids are more common.
In some cases, injection solutions may contain anesthetics, which may work faster than steroids and actually decrease signals of pain from the nerves that are inflamed, thus reducing the need for additional medication.
Combining epidural steroid injection with an appropriate treatment program may help improve your pain and functional outcomes.

Anti-inflammatory effects from epidural steroid injections are ideal for reducing symptoms, allowing for better progress in rehabilitation and long-term recovery.
It's Time to Think About What to Say to My Doctor
Your doctor should be aware of the following when prescribing epidural steroid injections for back pain:
Is this treatment going to help my condition?

When it comes to this treatment, what about the success rate?

When will the pain relief begin to wear off, and for how long?

How many injections will I need?

Are there any side effects or risks to be aware of?

Please tell me if there are any red-flag symptoms I should be aware of.
Before having this injection treatment, be sure to notify if you're currently taking any medications or have any other medical conditions. Looking for a reliable clinic? Visit Oklahoma Pain Doc to know whether you should go for this treatment.
**Disclaimer: This content should not be considered medical advice and does not imply a doctor-patient relationship.