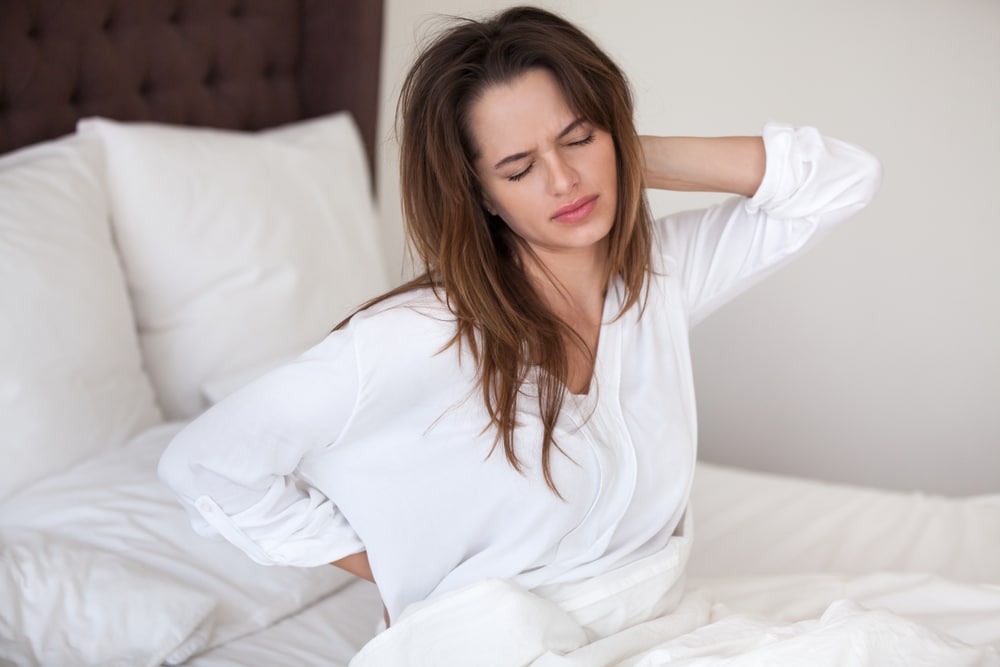 Lower back pain does not only affect the daily life of a person but can disrupt sleep. The back pain at night is a particular type of lower back pain which can indicate that your spine has a severe problem. In the United States, up to 80% of the population sometime in their lives suffers from low back pain. This is among the most frequent causes for consulting pain management doctors in OKC. However, most cases can be handled in a matter of weeks. People who get adequate rest and exercise often see improvement.
Why Does It Flare Up at Bedtime?
Like normal back pain, there is not always a clear cause of nighttime back pain. Here are some possible causes dealt with by the pain management doctors in OKC:
Injuries such as sprains, fractures or serious ones like from a fall or a car accident.

Problems in the movement of the spine or other mechanical issues, of which disk degeneration is the most common. Discs are tissue that work between the vertebras as a type of shock absorber, and discs can split with age.

Conditions and disorders such as scoliosis of the spinal curvature, or spinal stenosis narrow down the spinal cord. Renal stones, endometriosis, pregnancy, and cancers lead to back pain, as well as several forms of arthritis.
How to Reduce the Severity
There is no single treatment for all, but any of the following can help minimize pain:
Dissociation: This psychosomatic technique creates the perception that your pain is separated from the rest of your body. You can, for example, view your pain in the closet, and tell it to stay overnight there.

Visualization: Try to remember a relaxing scene like gentle waves on a beach in the eye. You can try to count the waves while you are falling asleep.

Heat treatment: Using a disposable heat wrap for some hours can provide pain relief for sleeping.

Deep Breathing: In all kinds of techniquess you can breathe deeply, but start to inhale, counting up to 4, and then exhale for the same time.
Sleeping Postures
Pain management doctors in OKC prefer the natural curve of the spine should be kept as it is while lying in bed. You can do this by ensuring alignment of the head, hips, and shoulders and providing proper support of the back. Usually, sleeping on the back is the best way to do it. Following these tips can provide relief for people with lower back pain during the night.
Sleeping on your back following a reclined position

Sleeping on your front keeping your head and face down

Sleeping on your back providing support for the knees

Sleeping on your front keeping a pillow under your stomach

Sleeping on your side keeping a pillow between your knees
What if These Tips Don't Work?
If you are not able to relieve your pain enough from the above strategies to sleep, make sure you schedule a pain management doctors' appointment in OKC. She or he will be able to review your habits and recommend an appropriate diagnostic and treatment method. Come to us at Longevity Institute and consult with our pain management experts for help.
**Disclaimer: This content should not be considered medical advice and does not imply a doctor-patient relationship.