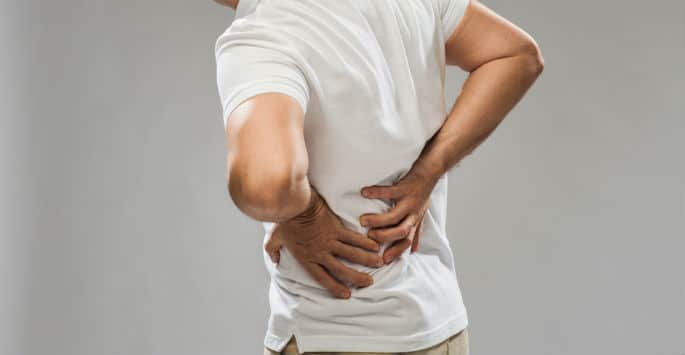 If you are living in pain, you may feel like you do not have true quality of life at all. Chronic pain can be like a shadow that is hovering at your side all the time. It can hold you back from doing the things that you enjoyed most. The worst part about chronic pain is that you can't even escape it when you sleep. It is always there, keeping you awake many nights. It can be exhausting.
If not managed, chronic pain can lead to depression and problems with your weight. It can affect every aspect of your life. You may not be able to perform your job because of your pain. Your condition may be affecting your relationships with others. You need to take charge and find a plan that will help you to get control of your pain. Finding the right pain management doctors in Oklahoma is a good place to start. Look no further than our team at Longevity!
Key factors to consider when searching for the right pain management doctor in Oklahoma City
1. Qualifications and Experience
The first step in finding a pain management doctor is to make sure they are qualified to treat your specific type of pain. Pain management doctors are typically either anesthesiologists or physiatrists (rehabilitation specialists). They should be board-certified in their field and have extensive experience in treating pain. Look for a doctor who has experience treating the specific type of pain you have, whether it's back pain, neck pain, or another type of pain.
2. Location and Availability
Location and availability are two important factors to consider when choosing a pain management doctor. You'll want to find a doctor who is located in a convenient location, ideally near your home or work. Additionally, make sure the doctor has a flexible schedule and is available to see you on a regular basis.
3. Insurance Coverage
Insurance coverage is another critical factor to consider when choosing a pain management doctor. Make sure the doctor you choose accepts your insurance and will work with you to maximize your benefits. If you're unsure of your insurance coverage, call your insurance provider to verify that your pain management doctor is in-network.
4. Treatment Options
Pain management doctors typically offer a range of treatment options, including medication, physical therapy, and interventional procedures. Make sure the doctor you choose offers the specific treatments you're interested in and has experience with them. If you're looking for a non-surgical option, make sure the doctor is knowledgeable about the latest non-surgical treatments and technologies.
5. Pain Management Specialist
You may have gone to many doctors in the past concerning your pain without getting anywhere. It's time to look to pain management doctors. This is their area of expertise. They will be able to assess your pain, get to the root cause of your condition, and look at options that can help you. During your consultation with us in Oklahoma City, Dr. Robinson and his team will look at what you have been doing so far that has not been effective so that they can find a plan that will work.
You likely want a pain management doctor who is easily accessible, someone you can turn to when you are in need of assistance as soon as possible. When you meet our pain management doctor, you'll see firsthand why he is the go-to physician in his field.
6. Communication and Bedside Manner
Effective communication is essential in any doctor-patient relationship. When choosing a pain management doctor, look for someone who is a good listener and who takes the time to explain things to you in a way that you can understand. You should also look for a doctor who has a friendly and compassionate bedside manner, as this can make all the difference in your experience.
7. Patient Advocacy
Finally, look for a pain management doctor who is a patient advocate. A good pain management doctor will work with you to develop a customized treatment plan that meets your specific needs and goals. They should be willing to answer your questions, provide you with support and encouragement, and be available to you when you need them.
In conclusion, finding the right pain management doctor in Oklahoma City (OKC) is a critical step in managing your chronic pain. Consider the factors we've outlined above, and don't be afraid to shop around and compare different doctors until you find the right one for you. With the right doctor, you can get the care and support you need to manage your pain and improve your quality of life.
Getting Started
You need an improved quality of life that is not overshadowed by your pain. If you've been looking for experienced and caring pain management doctors in the area, make an appointment with us at Longevity in Oklahoma City. Talk to Dr. Robinson and get to the bottom of your pain together. Contact us today to schedule a consultation.