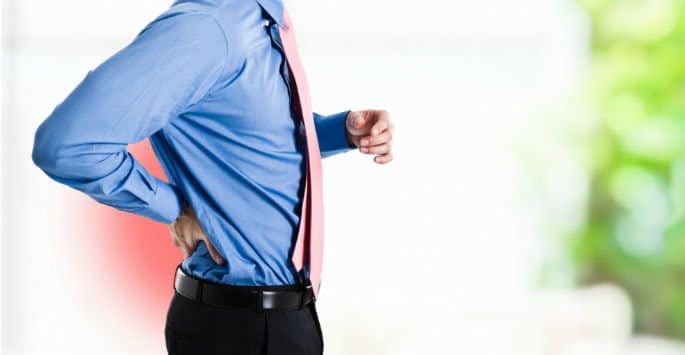 When you are struggling with chronic back pain, you just want to find relief. You have gone the medication route. You have tried physical therapy, massage therapy, and chiropractic treatment. Nothing has worked for you. It is time to turn to an expert. As an Osso Spine Center physician, Dr. Darryl D. Robison can offer you the care you need. It's time to find answers for a problem that is too big to try and handle on your own. With Dr. Robinson as your guide, you can find an effective solution for your back pain.
Let Dr. Robinson Guide You in the Right Direction
Before treating chronic back pain effectively, you need to get to the root of the problem. When you see Dr. Robinson, expect to have an in-depth conversation about the pain that you are experiencing. Dr. Robinson will talk to you about how long you have been experiencing symptoms, if you have had any type of back injury, and if you have an underlying condition that could contribute to your pain. In addition, Dr. Robinson will evaluate your back. Your evaluation will include a physical examination and medical imagery in order to get a complete picture of what is going on with your back. Pain generators will be assessed, and the mechanism of your injury will be established. Once Dr. Robinson knows why you are in pain, finding the right treatment option for you will be possible.
Enjoy a Personalized Approach
Back pain treatment is not a one-size-fits-all kind of approach. It takes a plan of action that is specifically designed for you. Dr. Robinson will review your options. He will explore every alternative in an effort to create a treatment plan that eases your pain. The least invasive approach is the main goal. However. Dr. Robinson will advise you concerning more invasive measures if all other options have failed to give you the relief that you need. You can expect compassion and dedication from Dr. Robinson, an Osso Spine Center physician who cares deeply about you and your spinal health.
Make Your Appointment with Dr. Robinson Today
Don't let your chronic back pain get the best of you. It is time to seek answers from a doctor who you can trust. Schedule your consultation with Dr. Darryl D. Robinson at Longevity in Oklahoma City. Imagine being able to move more freely again without pain as your constant companion. Dr. Robinson will lead the way with an evaluation and treatment plan that is tailored to suit you.
Contact us today to schedule an appointment and get started.