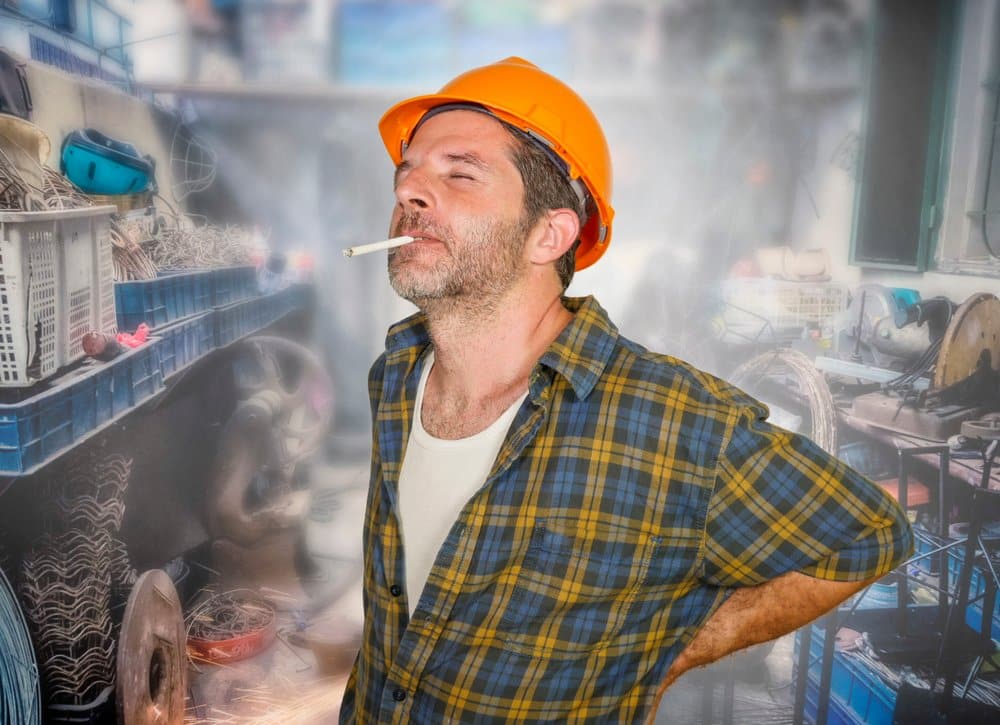 While buying cigarettes, we often notice a line written on the packet that smoking causes cancer. But what we do not know is that it can also increase back pain. According to the research, 8 out of every 10 Americans suffer from back pain every year. There is a strong connection between smoking and back pain. Do you know that smokers are more prone to chronic pain compared to other people?
Smoking does not only affect your back negatively but also changes the way the brain responds to pain. As reported, daily smoking also changes the level of vitamins, cholesterol in the blood and in various organs such as the lungs and heart. If you notice your back hurt for a couple of months and also have a smoking habit, then contact a back specialist immediately to ease the discomfort. Here, we have discussed how this harmful habit hurts your back.
Does Smoking Weaken Your Spine?
If you smoke regularly, then it reduces the level of nutrients in the blood which is delivered to the joints of the spine and the intervertebral discs. As this habit affects the production, circulation and the number of vitamin D. As a result, you may suffer from vitamin D deficiency over time. You may know that vitamin D increases bone density which helps to develop bone fractures. Smokers also metabolize vitamin C more quickly than others due to rapid metabolism which may lead to back pain in near future.
How Does Nicotine Affect Your Spine Silently?
Nicotine is the main component of a cigarette that controls the blood flow into the discs between vertebrae in the spine. You may know that the discs work as shock absorbers between the bones. But the blood flow is restricted there for a long time, then the discs and bones degenerate more rapidly. Consequently, the loss of cushioning causes pain in your back. If an individual smokes daily with decreased bone growth, then he or she may experience fractures, osteoporosis, and slower healing.
Let's See the Statistics
An adult person is 30% more likely to suffer from lower back pain compared to non-smoking adults.

An adolescent is 2.4 times as likely to experience low back pain than non-smoking adolescents.

If a smoker has a previous history of adolescent idiopathic scoliosis, then it may have a higher chance of getting back pain compared to smokers without the condition.
Listen to Your body
After reading this article, you may decide to quit smoking for your health and longevity, but it will be tougher than you think! But you should know the fact that in this quitting process you are not alone.
If back pain restricts your mobility and you cannot lead a normal life or do daily activities because of pain, then consult with a back doctor at Longevity Pain Management. Their experts will evaluate the condition and recommend a suitable treatment in OKC.
**Disclaimer: This content should not be considered medical advice and does not imply a doctor-patient relationship.