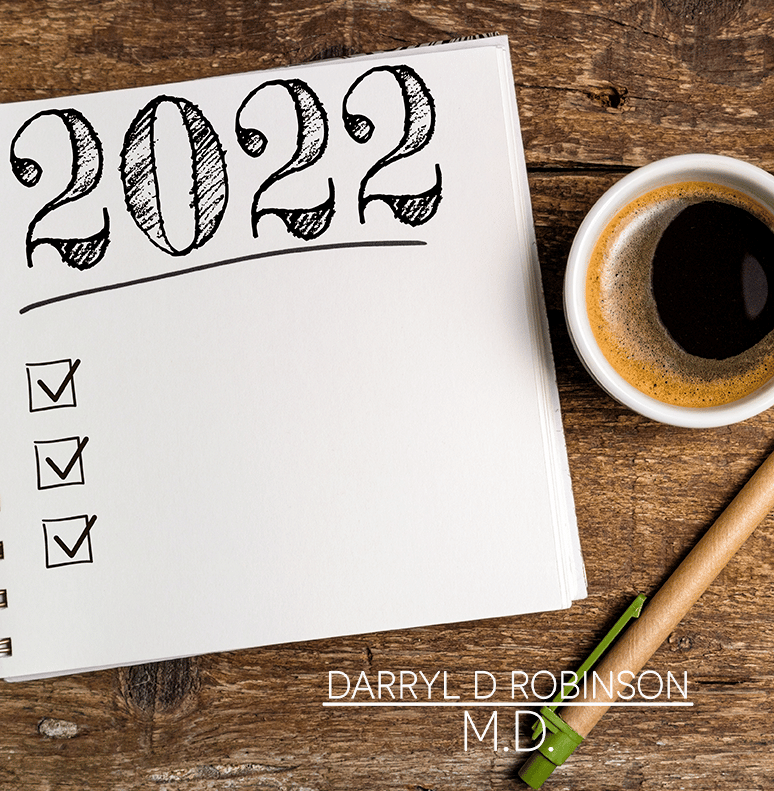 Your New Year's Resolution and Pain
At Longevity Regenerative Institute in OKC, we believe that year-end is the perfect time to not only reflect upon the whole past year's struggles and achievements but is also the time to set up goals and ambitions for the upcoming year. Dr. Robinson knows that new year's resolutions can be overwhelming for patients with chronic pain. But setting up goals for New Year can help such patients to cope with their pain more efficiently. Making new year resolutions and reaching milestones will give you more strength, that you can still do what you want despite the obstacles coming your way because of the pain. It can be an opportunity to address pain, making the coming new year less painful.
Here are some of the resolutions that we at Longevity Regenerative Institute know can help patients with chronic pain to improve their health and manage the pain here in OKC.
Although we understand that with severe pain a person may not be able to do workouts or go to the gym, Dr. Darryl Robinson knows that it is vital to do a little movement like a short walk at one of OKC's many parks, or a few stretches, or gentle exercises. The pain of some medical conditions like arthritis or fibromyalgia usually decreases with movement.
Diet plays a vital role in the health of your joints and can be a major reason for chronic medical conditions. Our pain management experts at Longevity Regenerative Institute recommend incorporating fruits, vegetables, whole grains, and limiting processed foods improve overall health status. An anti-inflammatory diet also helps to reduce the flare-ups and intensity of pain.
Take Care of Your Mental Health
Dr. Robinson knows that it feels impossible sometimes to deal with pain, especially when it's compounded with mental health conditions, but he agrees that it's important to find ways to decompress. If you already have a chronic painful condition and you are stressed, the severity of pain might increase. Stress also makes your muscles tense, and not relieving stress has a harmful impact on the body. Our pain management experts recommend finding a new hobby that does not interfere with your pain. This new hobby can even be part of your New Year's Resolution!
How Can We Help?
Apart from making a New Year's Resolution, it is also essential to find treatment for chronic pain. At Longevity Regenerative Institute, Dr. Robinson offers several pain management methods, which in addition to your resolution, can help improve your health and can give you a pain-free life. Dr. Robinson believes that it is imperative to focus on and treat the cause of pain rather than treating the pain symptoms. Pain-relieving methods can be short-term or long-term, and the most suitable method for your condition will be discussed with you by Dr. Robinson and his team of pain management experts. We offer steroid injections, joint blocks, nerve blocks, radiofrequency ablation, and much more. These pain management treatments at Longevity in OKC aim to treat the pain at the source rather than masking its symptoms. Living with pain doesn't have to be the way of life our patients with chronic, painful conditions. Use this new year to turn your pain around. We at Longevity Regenerative Institute want you to lead a pain-free life in 2022.
Old habits die hard, but we encourage you to commit to small, achievable resolutions in order to make real progress in alleviating your pain. Get in touch with us at Longevity Regenerative Institute so we can help you discover new goals for reducing your chronic pain so that you can start the new year with positive affirmations and abundant energy.
Longevity Regenerative Institute is a pain management clinic in OKC run by experienced pain and sports management experts, and lead by physician Dr. Robinson. Longevity Regenerative Institute is one of the top rated pain clinics in the OKC area, and it is our goal to get you feeling like yourself again.
If you have any questions or would like to book an appointment for our clinic, call (405) 703-4950 or fill out the form below!