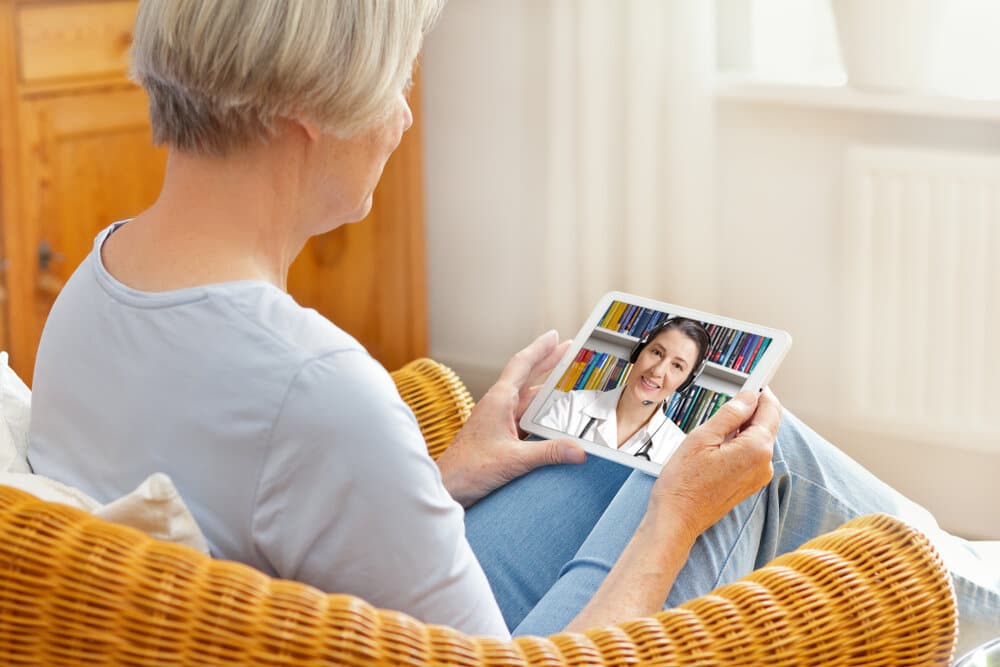 The Centers for Medicare and Medicaid Services (CMS) have formally extended access to Medicare telehealth services, meaning that "beneficiaries can receive a wider range of services from their doctors without having to travel to a healthcare facility." This means you can connect with your family medical doctors without visiting a clinic.
What does telemedicine mean?
A number of services can be used in Telecare, including:
Permanent contact with your doctor

Clinical pharmacy assessments to review your medication and risks, if you are taking a range of medications

For example, you can meet with an orthopedist for post-surgical follow-up or with a gastroenterologist to check symptoms or review pathology outcomes, for example.

Physical care sessions

Telepsychiatry meetings
In fact, telemedicine psychiatrists are possibly the most experienced, having used them for years to assess patients over the Internet, to provide individual care for things such as depression and PTSD, and to help people manage their medications.
Tips on Improving Pain Control Using Telehealth
Many of our patients have welcomed engaging in telehealth treatments and enjoyed the extra support during a difficult period when cooperating at home. But for some, it didn't really click to do telehealth, although we're beginning to grasp some of the obstacles. If you are interested in improving your pain control using telehealth, here are some tips that can help:
Develop a Healing Space:
Use apps at home or get engaged in online classes where you can think, connect, process, or travel around. In your room, you need to feel comfortable, with as little distraction as possible. With so many individuals spending so much time at home, it may be more difficult to find your healing spot and may take some negotiation with your housemates to allow you time and room for your well-being.
Set up a Pain Management Schedule:
Smartphones typically come fitted with a regular appointment monitoring calendar. To help you stay on top of your pain and better manage the day, start to build your own organized schedule. Set aside time for items like stretching, meditation, support groups online, music listening, or something else that helps to ease the pain. It will make you feel more responsible and less likely to forget by putting these events on your calendar.
Increase Your Access:
Telehealth can mean connecting with your doctor through channels such as online portals and video messaging outside of the conventional in-person visit, which can allow you greater access to get advice or questions answered. If you live in a more remote area or simply don't have any of the services you like, then telehealth may be a way to see doctors or therapists you may not have access to otherwise. Then why not set up a telehealth visit with a nutritionist who is an authority on the topic if you are interested in learning more about how diet can affect pain?
Try Not to Get Bogged Down:
Often, it can be daunting just to set up virtual treatments or therapies, so consider seeking support from a friend or family member who is a technology whiz to avoid getting upset or switched off. The overabundance of choices may also be a barrier for certain patients. There is a huge range of self-help applications that cover everything from fitness to yoga, to meditation, to getting linked to social support groups, so jumping in can feel daunting. Trust is crucial to every healthcare environment, so it could be all you need to find just a few tools you click with-ask your family medical doctor for recommendations.
Contact us at Oklahoma Pain Doc in OKC and share your health issues in detail with us.
**Disclaimer: This content should not be considered medical advice and does not imply a doctor-patient relationship.