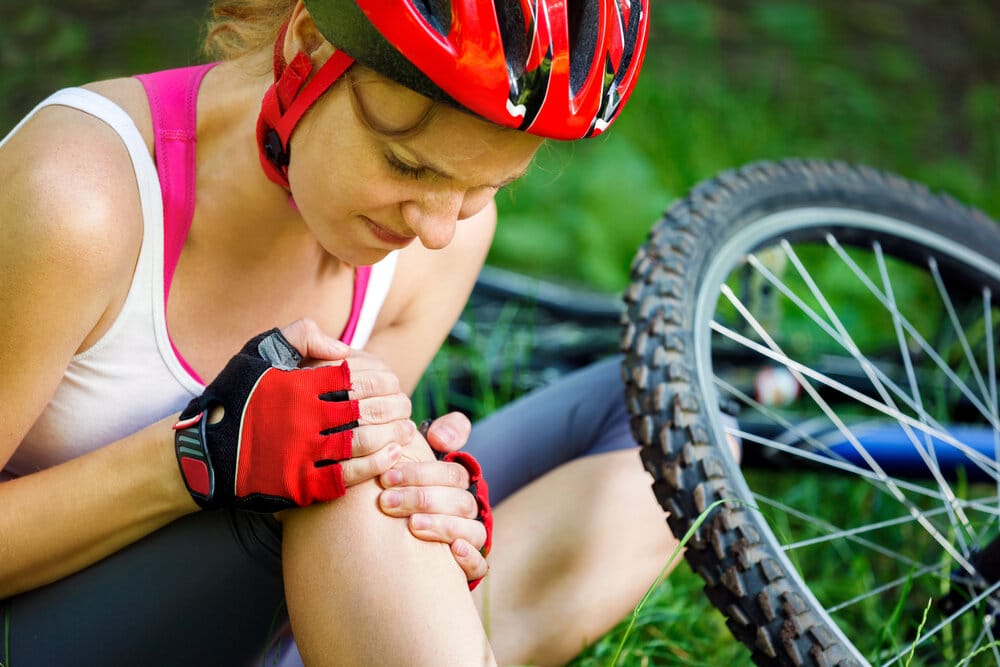 Fitness is a fickle beast. You're in the best shape of your life one minute and then can't seem to get the pedals to spin without pain the next. Cycling accidents are an unavoidable aspect of most riders' experiences on the bike. A few people are more susceptible to falling off their bikes than others, but most of the cyclists will fall off at some stage.
Any of the most common problems that cyclists face can be handled with home care. We've compiled a list of the most popular and gathered some of the best advice we've received to assist you if you're having trouble.
It's important to note that the body is a linked network – symptoms do not reflect the true cause, and if a wound persists, you must see a specialist of pain management who can help you find and treat the underlying cause.
Injuries caused by collisions
Cycling has an unavoidable side effect: crashes. If you've had a serious accident, it's clear that you should seek medical help. You could have hit the head, even though no bones were broken. A concussion is a serious condition that necessitates a lot of rest and should not be taken carelessly.
The clavicle (collarbone) is one of the most common injury areas for cyclists; the good news is that it usually heals in about 6 weeks, and you can still ride the turbo trainer in the meantime.
Muscle strains, on the other hand, are less visible impact injuries. Overcompensation from strained muscles can result in overuse injuries. You may feel the urge to get on the bike soon, but it's often better to take some additional time off or see a physio or osteopath before returning to the two-wheeler after a crash.
Road rash is the least severe but most irritating damage caused by a collision. Skidding over the tarmac or hitting may cause skin grazing. Even if it hurts, cleaning road rash is required, followed by antiseptic cream. Keep it clean and dry for the next few days for fast recovery.
Back pain in the lower back
Lower back pain is one of the most common injuries cyclists suffer from as a result of hours spent over the handlebars while sitting curled.
Knee pain
The patella (the cap of the knee) is a joint that connects the upper and lower leg, and it may become dislocated when something isn't moving properly, dragging it in the wrong direction.
When too much pressure is transferred through the upper body, it also causes pain in the neck and wrists.
Saddle sores
We all make jokes about the havoc cycling can wreak on the undercarriage, but problems can become so serious that pro cyclists are forced to withdraw from stage races – so mere mortals can be forgiven for being thrown out of the saddle.
See us at Oklahoma Pain Doc for pain management in OKC. For any other problem, including lower back pain, HRT, see us.
**Disclaimer: This content should not be considered medical advice and does not imply a doctor-patient relationship.