Osteoarthritis Treatment OKC
Joint pain can be absolutely devastating, and it is a condition that impacts millions of people every year. There are different types of arthritis, and one of the most common examples is osteoarthritis. We are Oklahoma Pain Doc, and we are proud to offer comprehensive treatment for individuals afflicted by osteoarthritis. Browse through some of the most common osteoarthritis symptoms below, and do remember to make an appointment here in OKC if you have any questions.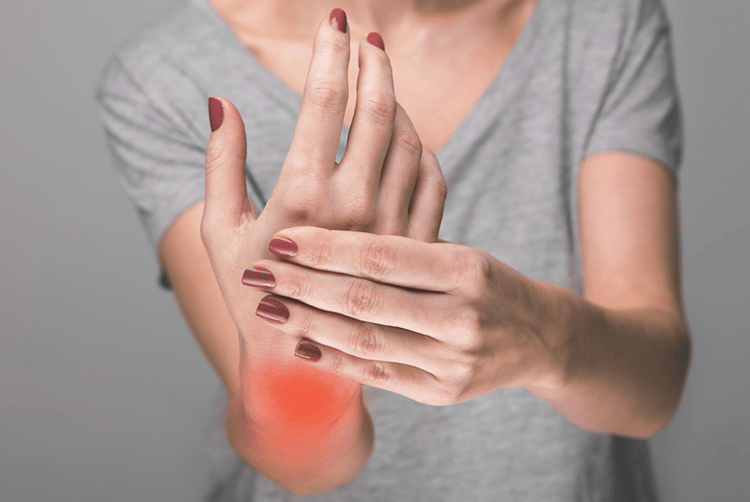 What Is Osteoarthritis?
Osteoarthritis is a chronic inflammatory condition that impacts the cartilage in between your joints. Your joints are locations where two or more bones come together, providing additional flexibility and range of motion. When your bones rub against each other, it creates inflammation and pain. You have cartilage between the bony surfaces of your joints that prevents your bones from rubbing together.
When you develop arthritis in your joints, the cartilage between your bones gets worn down. Sometimes, you develop an autoimmune condition, and this inflammation destroys the cartilage between your joints. Without this cartilage, you may experience a wide variety of symptoms, all of which may make it difficult for you to move.
What Are the Symptoms of Osteoarthritis?
Like other conditions, the symptoms of osteoarthritis vary according to their extent and severity. In general, osteoarthritis is a condition that gradually develops and gets worse over time. The following are a few common symptoms of osteoarthritis:
You may develop joint pain, which might get worse when you try to move them.
Individuals with osteoarthritis often develop stiffness. Joint stiffness is usually the worst right after you wake up, and the stiffness may get better over the day as you move around.
You might also develop point tenderness. Therefore, if you press down on your joints, the pain could get worse.
If you have osteoarthritis, you might notice a significant reduction in your range of motion. You might have to move your joints less than you did before.
You may also do a lot of swelling in certain locations of the body. Swelling generally develops in the soft tissues immediately around your joints.
You may have osteoarthritis if you experience any of these symptoms. At Oklahoma Pain Doc, we look forward to providing you with a comprehensive evaluation.
How Is Osteoarthritis Diagnosed?
Osteoarthritis is typically diagnosed using a combination of clinical history and imaging. Moving on with the treatment, we will start by asking you about your symptoms and many of the issues mentioned above. We may also conduct a comprehensive physical exam to check for signs of swelling, flexibility, redness, and tenderness.
We may also order a series of imaging tests to aid in our diagnosis. For example, we may order x-rays to take a look at your joints. We will check and see if your joints are narrower than they usually are. If your cartilage has been destroyed, your bones may look closer together. We may also use other imaging scans, such as an MRI, to look closely at your soft tissues, including the cartilage between your bones.
What Is the Treatment for Osteoarthritis?
If we confirm a diagnosis of osteoarthritis, we have several treatment options available in OKC at OK Pain Doc. We usually start by recommending over-the-counter anti-inflammatory medications. These medications may alleviate some of the inflammation between your joints.
We may also take a well-rounded approach to our treatment plan, which is why we may recommend physical therapy. Physical therapy can increase the strength of the muscles surrounding your joints, providing more support for joints that may have been damaged by osteoarthritis.
If your symptoms are not getting better, we also have other treatment options. For example, we may provide injections to reduce inflammation and increase the cushioning between your joints. We have different medications available, and we will work with you to determine the best option for you.
There are plenty of treatment options available for osteoarthritis, and we will explain the features and benefits of each one to you. That way, we provide you with all the relevant information you may need while making the best possible decision for your overall health.
Call Oklahoma Pain Doc Today To Schedule an Appointment For Osteoarthritis Treatment in OKC
Osteoarthritis can devastate your overall quality of life, but it is not something you have to live with. We are Oklahoma Pain Doc, and we understand that chronic pain stemming from arthritis can make it difficult for you to enjoy life. Together, we will develop a comprehensive treatment plan to target both the symptoms and the root cause of osteoarthritis. Then, we will follow up with you regularly to ensure our treatment plan positively impacts your quality of life. If you want more information about how we can assist you, call us today! Do schedule an appointment in OKC, and let us help you treat osteoarthritis.