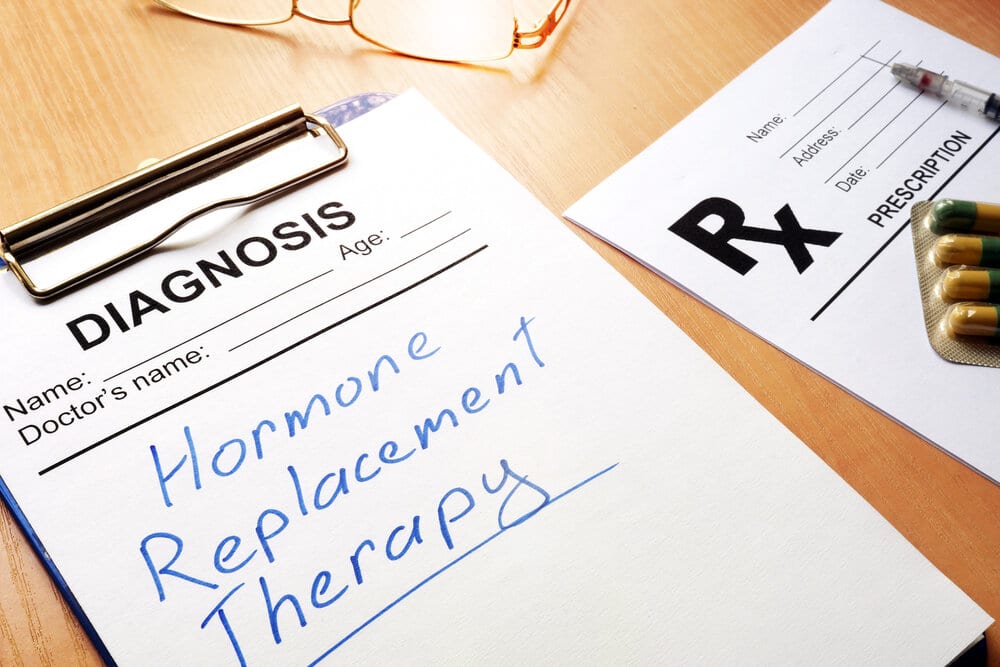 Modern medicines are so effective that it has increased the average life of human being. We live twice as long as our ancestors did. Where longevity is increased, the aging signs cannot be delayed. It still appears on the skin and on the overall health. We consider the appearance of wrinkles, fine lenses, and crow's feet as aging signs. Even if it could be uncharacteristic fatigue and aching. Whatever the sign is, you may quickly evaluate your lifestyle habits to delay the signs. The aging rate is affected by so many internal and external factors. Genes play a crucial role in our conditions and lifespan of skin, heart health, hair, and brain. In the meantime, environmental factors like pollution, nutrients, stress, anxiety everything have a compound effect on aging signs.
Hormone replacement therapy is done for patients who have hormone imbalances or decreased production of required hormones in their body. The essential hormones are required for the regular functionalities of the human body, including the brain. The therapy uses hormones that are identical biologically to human-produced hormones.
Hormones and Aging Effects
A few lifestyle changes can make you feel and look older than you are. Smoking restricts our blood flow to some extent and stiffens the blood vessels. Regular and heavy alcohol consumption can cause cancer and disrupt other major organs like the liver. If you eliminate these habits from your lifestyle, it will delay the aging effect appearance. Moreover, the body will be able to absorb the nutrients better than ever. If you add exercise, it will add more protection to your body. Who does not know a good diet and exercise can make you look younger for a good time as they support the hormones?
In our midlife, the hormone level starts fluctuating and declining. The women get hormone levels dropping at the perimenopause level, and it initiates menopause. For men, the testosterone level starts dropping at the end 30's. Some men even experience a testosterone drop dramatically before reaching the end of 30.
There is a strong co-relation between aging and sex hormones. Some physical changes like bone density loss, changes in skin texture, and libido are directly connected to hormones. Now there are research is being conducted on the hormonal effects on dementia, cognitive impairment, and abilities.
HRT to Slow Down Aging
Even after putting our best foot forward to stop aging effects, our efforts go in vein. The anti-aging medicines the experts provide are known to treat the causes and the symptoms of tissue damage. The medicines aim to make you feel confident and young and to offset the hormonal imbalance effect that may come clubbed with many serious side effects.
For the same, the most powerful tool is the hormone replacement therapy. There are ongoing researches to make this work for you. It has been seen that testosterone therapy increases longevity by up to 10% over five years among hypogonadal men. It brings them back into normal life and normal testosterone levels. It has also been seen that the same HRT makes increases longevity by up to 2.6% in perimenopausal women.
Moreover, the therapy helps address various physical issues, improves metabolism, makes a person energetic, improves body composition, and prevents several diseases, besides making sexual health better than ever for both men and women.
See us at Oklahoma Pain Doc for the aforementioned therapy. Being located in OKC, we have covered a wide area of treatment, including spine health, bone health, general well-being, and more.
**Disclaimer: This content should not be considered medical advice and does not imply a doctor-patient relationship.